Freaky Reggaeton Friday – Trayvon Martin Dedication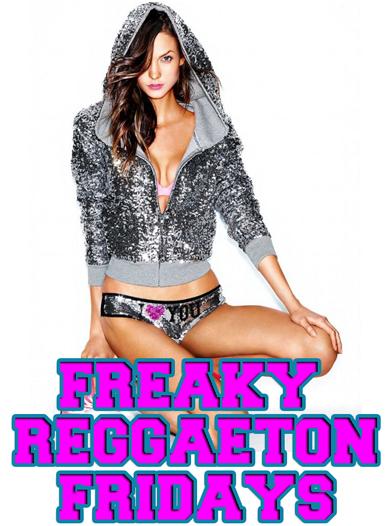 Good day, and welcome to another edition of Freaky Reggaeton Fridays. I know it has been a while since our last FRF feature, but believe me, we at 1200Dreams have been hard at work in the development of our website. That being said, this week I was compelled to act and I want to dedicate this weekends FRF to a special someone that is on everyones minds.
Since the Valentines edition, many silly things things have occurred in this country which have been overexposed throughout the media outlets; from stupid politicians and even more stupid reality TV nonsense, and well, you get the picture. However, one incident that originally occurred around the time of our last FRF edition didn't get the exposure it deserved initially, the unfortunate and unjust killing of 17 year old Trayvon Martin, killed by a neighborhood watchmen because he looked "suspicious" in his hooded sweatshirt.
The discussion over this senseless act is now, finally, almost two months since his murder, not only front page news, but being played out on the social networks, in the courts, and in Washington, as it should have been all along -even if it is exposing even more the divide that exists in this country among the color lines.
There have been some beacons of hope however, such as people all around the country, from all walks of life, wearing hoodies and marching in support of justice for Trayvon, who's killer is still free. I wanted to add some music to this positivity so, in that spirit, I've selected the following videos where the artists are wearing hoodies themselves.
It's a small gesture, I know, and in no way a hollow attempt to capitalize on the entire situation. We do it simply out of respect and support for Trayvon Martin and to keep the bells of justice ringing, loudly, until it is served in this case, and others. God bless Trayvon and his family.

So, we set things off with Randy "Nota Loca" Ft. De La Ghetto performing there hit collaboration "Sensacion Del Bloque"
Baby Rasta & Gringo know how to sing to the ladies, but when you mix them with Plan B, the outcome is a track where 'Ella Se Contradice'.
The hoodies are out and in effect, and so is this next group who are known for bringing the hood to your TV screens, while they make the ladies dance. Alexis Y Fido know all about wearing hoodies, while they ask the ladies 'Me Quiere Besar'.
This next artist knows how to mix his wardrobe and isn't ashamed for representing where he comes from. The Big Boss – Daddy Yankee shows you how it is to come from the streets, and become one of the most influential artists today, even while wearing a hoodie in 'Somos De Calle'.
We end this weeks edition of FRF with one last hooded duo. Wisin Y Yandel. These gatos are known for being el Duo de la Historia, but that didn't stop Yandel from rocking a hoodie while making a nationwide commercial for Doritos.
Not only did Yandel rock a hoodie in the commercial, but this next and last video features the female love interest of the video wearing a hoodie as well. She isn't rocking the hoodie to make a fashion statement, or to be violent, or to make a point, but simply because she was diagnosed with Cancer, and was ashamed to show herself. You see why it's dangerous to judge a book by its cover?

We end this weeks edition of FRF with Trayvon Martin in our hearts and minds, along with all of those we have lost who were singled out for more than just wearing hooded sweatshirts, but in reality because of the color of their skin. This needs to stop. R.I.P.