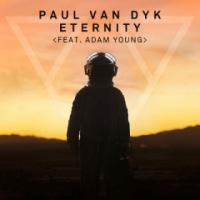 Paul Van Dyk Drops 2nd Single 'Eternity' From Upcoming Album [VIDEO]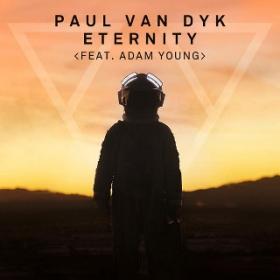 For the second track to be taken from his ready-to-drop, sixth studio album 'Evolution', multitalented DJ/producer Paul van Dyk has teamed up with Owl City citizen Adam Young. Together they've created the luminously toned, endlessly catchy and irrepressibly positive 'Eternity'.
Propelled by a scene-wide A-list raft of DJ support, 'Verano' – the first single to come off his astounding new long-player – roared up Beatport's chart and boomed into its top 10 on its first day of release. With the track delighting fans and music press alike ("something thoroughly irresistible", said Mixmag, while DJ Mag voiced that "Verano' isn't so much hinting at 'summertime', as rooftop shouting it!" 'Evolution' was in motion!
Now, with barely a pause for breath, PvD is lining up its second incredible single. Underlining the album's style range, 'Eternity' has a palpably different tone and feel to 'Verano'.
Adam Young is the crazily talented singer/songwriter and multi-instrumentalist mastermind behind smash act Owl City. With a significant thread of electronica to his music, he has readily engaged with the EDM-verse from the outset of his career. When Young reached out to suggest a studio collaboration for van Dyk's new album, he found that the wires of communication were already plenty warm! Paul had been an admirer of the young Minnesotan's music since Adam's garage band/MySpace days and had become a huge fan of his breakthrough international hit 'Fireflies'.
The collaboration quickly came into being, with Adam taking care of the singing/and lyrical component, while Paul handled the composition and production side. The result is the sky-scraping 'Eternity', which coalesces their elements into a hooky-as-hell unapologetically cheerful, limitlessly uplifting vocal trancer. Across its Original and Alternative mixes, the track is a radio-gift, smash-in-the-making. PvD's Club Mix meanwhile does just what it says on the tin, underpinning the track's infectious hook lines and vocals with a classically-cut driving, floor-seeking van Dyk bassline.
Pre-order EVOLUTION: US/CA store.paulvandyk.com

Release in iTunes US/CA 13.3.2012 , rest of the world 16.3.2012
as part of the EVOLUTION iTunes Count-Down itunes.com/paulvandyk
www.paulvandyk.com
www.facebook.com/paulvandyk
www.youtube.com/paulvandyk