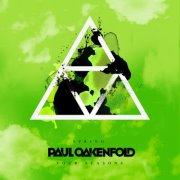 Preview Paul Oakenfold's 'Four Seasons' [MUSIC]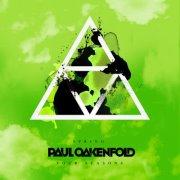 Following the highly acclaimed release of "Winter" at the start of the year – "Spring" is the second compilation from electronic music pioneer Paul Oakenfold's Four Seasons album & live show concept.
As the sun finally returns and a new season blossoms Paul Oakenfold marks the occasion with a fresh and exciting mix album filled with a vibrant blend of music that reflects perfectly the transition from dark to light.
With a cutting edge tracklist featuring music from many of Paul's current favourite producers including Beatman & Ludmilla, Federation, Thomas Datt, Robert Vadney, Protoculture, Eximinds, Eshericks and Magnus this mix showcases once again the seamless programming and soundscape creation skills of one of the few headline DJs of today that is truly worthy of the title legend.
From the opening lush, ambient chords and haunting, atmospheric pipes of Prayag Rishab's beautiful mix of "All Good Things" through to the closing indie-breaks anthem "About to Fall" from Future Funk Squad and Beatman & Ludmilla — "Spring" is a melodic journey reflecting the arrival of colour and new life.
There are no genre boundaries — only great records — carefully selected and meticulously blended to create the story of "Spring".
Tracks:
Lost Stories – All Good Things (Prayag & Rishab Intro Mix) (03:15)
Reaky & Skaivox – Collective Insanity (Original Mix) (06:24)
Nerso – Quantum (Original Mix) (06:58)
Federation – Black Tide (Original Mix Edit) (03:53)
Thomas Datt – It's In The Past (Original Mix) (08:03)
D-Mad – Forsheez (Eximinds Remix) (07:41)
Paul Oakenfold feat. Robert Vadney – Pop Star (Eximinds Remix) (06:55)
Gai Barone – Alicudi (Original Mix) (08:57)
Stereo Wildlife feat. Kid Alaska – Throwing Stones (Radio Edit) (03:01)
Digital Breaks Foundation & Retroid – No Remorse (MDK Remix) (06:01)
Nash & Pepper presents Ostrega – First Scream (Original Mix) (02:58)
Paul Oakenfold – Glow In The Dark (Original Mix) (07:38)
Magnus – The Chase (Radio Edit) (03:11)
A.R.D.I. – Eternity (Mike Foyle Remix) (08:29)
Paul Oakenfold – Surrender (Protoculture Radio Edit) (03:32)
Boom Jinx & Daniel Kandi – Azzura (Rafael Frost Remix) (07:32)
Future Funk Squad and Beatman & Ludmilla feat. Ben Keenan – About To Fall (Eshericks Remix) (09:09)
Paul Oakenfold – Four Seasons – Spring (Full Continuous DJ Mix) (77:21)
Album out on May 18th! Pre-order on iTunes
http://www.facebook.com/perfectorecords
http://www.facebook.com/armadamusic
https://twitter.com/#!/perfectorecords