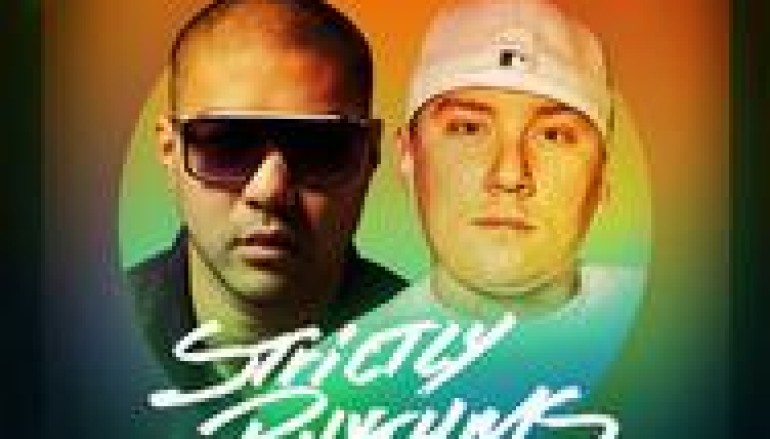 Wax Motif & Neoteric Present Strictly Rhythms Vol.9 [MUSIC]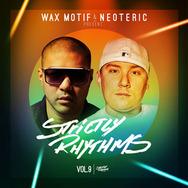 Strictly Rhythms 9 breaks into a whole new attitude with DJs, producers and scenesters Wax Motif and Neoteric. Their novel and unselfish vision is to act more as curators by spreading the love to their entire extended crew of fellow producers.
The result is an incredible collection of 27 classics (old and new) remixed by 25 different remixers. Yes, every track is a brand new re-edit, rework or remix, from Monkey Safari's brilliant take on Chocolate Puma and Bingo Players' Touch Me to Yolanda Be Cool's remix of Erick Morillo's Jazz it Up. Armand Van Helden, Roger Sanchez and Kenny Dope are among the original producers represented, but this isn't about the same old favourites. For added freshness, the players have taken care to unearth those buried gems: Sub-Ann choose Black Magic's Let It Go, Oliver Dollar goes for DJ Sneak's Keep On Groovin' while Drop The Lime tackles Ultraworld's Life After Death.
"Wax and I have always enjoyed working with others, and when we got this chance to put together this compilation we had to get our talented friends involved" says Neoteric.
"We did it all for the love and prestige of working with Strictly Rhythm and all the artists felt that way too. We worked within our circle of friends, and also reached out to those we admired to compile this and make the compilation 100% exclusive and something timeless."
Album Preview:
Over the next 27 days Strictly Rhythm will be revealing the tracklist with a preview of each track from the album. Be the first to hear the previews by following Strictly Rhythm on Twitter and Facebook
Tracklist
Click each track to listen:
01. The Untouchables – Little Louie's Anthem (Sean Roman + Douglas Carter Remix)

02. Erick Morillo – Feeling Hot (Louie Fresco Remix)
03. Dave Mayer & Roland Clark – Funky Like That (Poupons Keepin It Funky Remix)
04. Black Magic – Let It Go (Subb-an Remix)
05. DJ Sneak – Keep On Groovin' (Oliver $ Boompty Re-edit)
06. Chocolate Puma & Bingo Players – Touch Me (Monkey Safari Remix)
07. Underground Solution – Afterthought (John Roman Rework)
08. DV7 – C'mon – (Light Year Remake)
09. Beatboxx – Keep On Jumpin' (JD Twitch Optimo Version)
Wax Motif & Neoteric Present Strictly Rhythms Vol.9 is out 14th October available as a Two-Disc CD, iTunes mixed version and DJ friendly digital version featuring unmixed WAV files of each individual track and two separate DJ mixes. The DJ friendly version will be available from Beatport and other digital music retailers.
The album will also be available on 2 Limited Edition Sampler Vinyl EPs.
Follow Wax Motif & Neoteric: