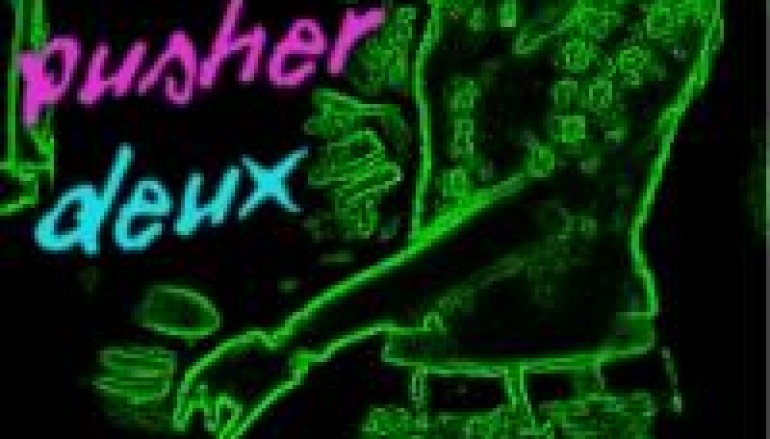 WEEKEND MIX 4.1.10: ELECTRO PUSHER
After being in Miami for a week for the Winter Music Conference, you come back with an earful of sounds banging around your head. As stated in a piece I wrote earlier this week, House music seems to have ruled the days and nites, but there were so many other sounds emanating from the many bars and clubs that need some shine. Hence, this episode of Weekend Mix leaves the House and goes for broke in the wild world of whiz-bang, crunchy, and vibrant Electro.
Mixed by Primate King, this mix is full of a crazy varied mix of genres all layered with a thick Electro vibe sure to bounce around your head a bit, there's Dubstep, Rock, Hip Hop, even Pop. But believe me, we aint going soft on you; this mix is anything but. Press play, and you'll understand!
Enjoy!
Track listing is as follows:
01 – The Ting Tings – Great DJ (Galaxy Of The Dead Remix)
02 – Emiliana Torrini – Jungle Drum (Tolo Remix)
03 – Dizzee Rascal & Armand Van Helden – Bonkers (Club Remix)
04 – Lee Mortimer – This Is Real Shit (Elektropusher's Dirty Shitty Bassline Remix)
05 – Run Riot – If You Seek Peace Plan For War
06 – Alexander Technique – Rock U (ft. Princess Superstar) (Chewy Chocolate Cookies Radio Edit Remix)
07 – Boemklatsch – Bonafied (Mightyfools remix)
08 – Mightyfools – Amsterdam (ft. Guerilla Speakerz) (Dem Slackers Remix)
09 – Divasonic – Can of Wormz (ft. Atiim Chenzira) (Pance Party Remix)
10 – Master Shortie – Dead End (Sticky K Remix)
11 – DJ Class – I'm The Shit (ft. Kanye West) (Ernold Sane Wobble Remix)
12 – LMFAO – Lil Hipster Girl
13 – Yeah Yeah Yeahs – Heads Will Roll (Dan Oh Remix)
14 – Michael Jackson – Blood On The Dancefloor (DIGIRAATI OUT2KILL REMIXX)
15 – Michael Jackson – Smooth Criminal (Telemitry Remix)
16 – Haddaway – What is Love (Barletta Remix)
17 – Atomic Hooligan – Electro Ain't Electro
18 – Robin S. – Show Me Love (Ruben X's Fun Punch Mashup)
Total Playtime: 58:38