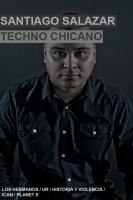 WEEKEND MIX 4.1.11: TECHNO CHICANO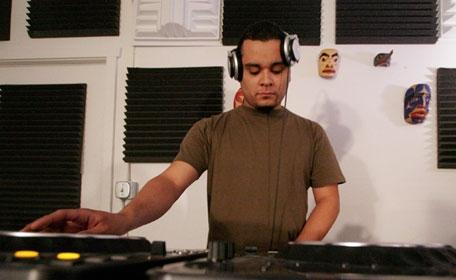 Santiago Salazar aka DJS2 is originally from California but made his way to Detroit where he beefed up his sounds with that hard-edged Techno flava the city is known for. He's relocated back to the west coast but not before establishing himself as a tried and true purveyor of Electronic goodness.
Salazar has serious skills behind the decks, deft skills he has taken around the world and back having headlined everywhere from DEMF of course to the legendary Fabric in London and Rex Club in Paris, and numerous other venues throughout Europe as well as Asia and beyond.
Also a burgeoning producer and remixer, Salazar has released a few singles such as 'Arcade' on Macro records, the deep underground single 'La Noche / La Minoria' on Historia y Violencia and remixes for various labels such as Motech, Inner Muse, Submerge, and others. He also cofounded ICAN Productions with creative partner Esteban Adame, which he claims aims to "bring electronic dance music back to the dance floor with a huge dose of Latin roots."
As for this weekend's mix, the Latin roots are exhibited as he blends together a collection of Progressive House and Techno that is equal parts deep and smooth. Get ready for Techno Chicano.
PLAYLIST:
01. Truncate – Contrasts (Santiago Salazar Remix) – Modularz
02. Santiago Salazar – Retiro – Historia y Violencia
03. Esteban Adame – Brown Dream – unreleased
04. Aztech Sol – The Vision – unreleased
05. Santiago Salazar – Turning Point – 7th Sign Recordings
06. Nomadico – Revuelta – unreleased
07. Suli Belarto – Outerfearance – unreleased
08. John Tejada & Arian Leviste – Messenger – Palette Recordings
09. Raiders of the Lost Arp – Beyond the Dark(DJ S2 Remix) – Nature Records
10. David Alvarado – Aurora – Power Music
11. Developer – Centuria – Modularz
12. Kenneth Graham – Germs – Bomb Records
13. Silent Servant – El Savaje – Modularz
14. Fanon Flowers – Maschinenhaus Pt.1 – Sect Records
OFFICIAL LINKAGE: