WEEKENDMIX 2.3.12: Going Deep!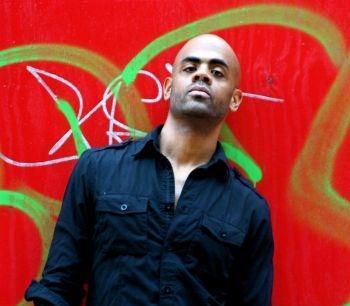 "Go Deep" is a term typically used in Football to indicate that the receiver should go far into the field as the Quarterback will be throwing a long play. It doesn't always happen, as the opposing team is set to stop that at all costs, but when you have the right men for the job, well, touchdown baby!
As the music industry shrinks to the size of a football field through a variety of media sideline calls and music quality fumbles, two DJs that take it deep into the endzone for a couple of touchdown ovations are Sid Vaga and Rhenalt Rimpel.
To say that there are a LOT of DJs out there is like saying count the grains of sand that make a sandcastle. Almost incomprehensible. But, to say that there are DJs who are deep enough to move you, well now that's just a drop in the bucket isn't it?
Sid Vaga (El Libertino) is just such a DJ/Producer. When I first heard him spin I was mesmerized. Sid spins a blend of Afro / Brazilian / Tech / Gypsy / Funk / Swing / Jazz / Latin House that is guaranteed to move you: Mind, body AND spirit.
Originally from Paris France, Sid has played venues throughout the world and is well known in NYC for his collaboration with Roland Peralta (Six Degrees) and Raindance, which ran for two years at Water Taxi Beach at Pier 17 (may it rest in peace).
Sid's Mix 'Que V!va La Musica' is a prime example of how he takes you on a journey from deep slow grooves, pulls you in and keeps you there, never missing a beat in a seamless move from one track to another. You can feel the exotic flavor that comes natural to him. 'Que V!va La Musica' is true to its title, showing love to a range of music you wouldn't expect to fit so well together.
Another such DJ/Producer is Rhenalt Rimpel. Having heard him for the first time recently, he caught my attention on the dance floor. His mixes of Tech House belies the stereo type of mind numbing beats. There is s rhythmic deepness to Rhenalt's music that cannot be denied.
Rhenalt is a New York native who has traversed the world with his sensual original tracks blended and mixed into an uplifting journey that leaves you breathless (or at least it leaves me breathless). His recent smash releases on Todd Terry's label, In House, 'The Gods' and 'Language' show a continued broadening of his range.
In Rhenalt's 'The face of Rhenault' mix, he fills the air with an vibrant energy and the feel that he is sharing what makes him tick. Deep Tech House is the only way I can think of describing how he weaves each original/remixed track into the story he shares.
Want to go deeper with these two cats, follow them here:

Sid Vaga
Website: http://sidvagamusic.com/
Facebook: https://www.facebook.com/DjSidVaga
Soundcloud: http://soundcloud.com/sidvaga
Rhenalt Rimpel
Website:http://afroacid.com/?artists=rhenalt-rimpel
Facebook:https://www.facebook.com/RHENALT
Soundcloud: http://soundcloud.com/djrhenalt