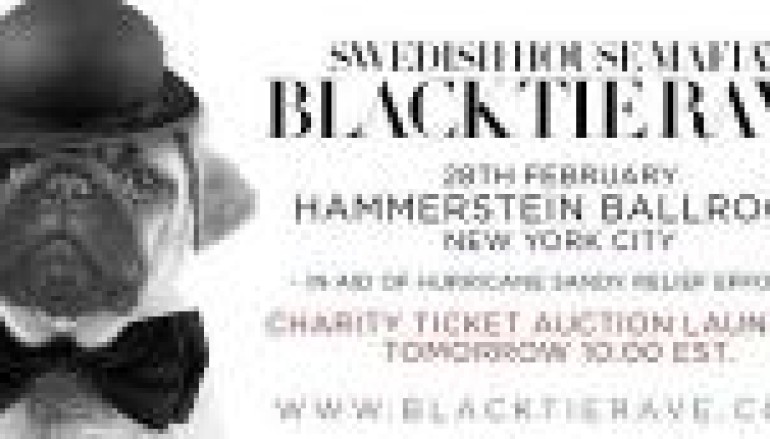 WEEKENDMIX 3.1.13: SHM LOVES NYC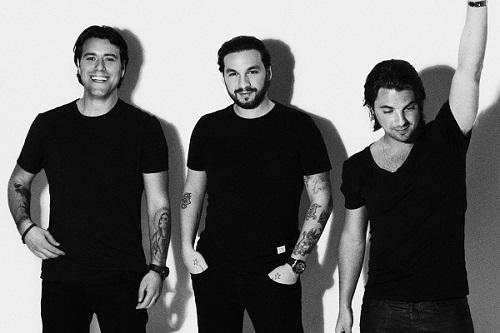 Say what you want about the Swedish House Mafia, what they represent, whether they're just hitting play or not, the fact is that when their fans are at one of their shows, such as the awesome gig they threw last nite in New York, and that energy courses through their bodies, and they throw their hands up in the air, eyes closed, jumping in place, screaming at the top of their lungs, none of that matters.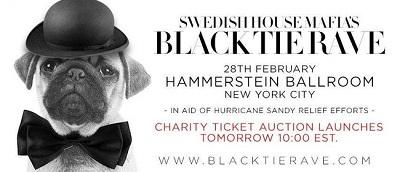 Last nites event at the famed Hammerstein Ballroom kicked off a 5-day mini tour of sorts for SHM, who is donating all proceeds to help victims of Hurrican Sandy. SHM of course added a twist, last nites event titled Black Tie Rave called upon all their male fans to dress up in a tux or a nice suit and the ladies in beautiful ball gowns. You gotta admit, that's pretty cool. Requiring fans to dress up to this extreme is not only fun, and dare I say, good for the scene, it is something I'm sure their fans will never forget. At the very least, you must give SHM very big props for donating 100% of their proceeds. Come on, your heart can't be that dark.

Opening for SHM last nite was Carl Kennedy and Pete Tong, an awesome nite were you to stop there. The Friday nite show at Madison Square Garden will feature Pete Tong and Armand Van Helden. The party then moves to Brooklyn for three nights at the Barclays Center. Pete Tong again will open up on Saturday followed by Otto Knows on Sunday (March 3) and AN21 on Monday (March 4).
Damn, poor fans of Swedish House Mafia, they must be getting really cheated out of their cash with all these big name DJs, arena sized parties, and feel good music. I feel so badly for them! Anyway, all sarcasm aside, if you didn't pick up any tickets in time you just might still have a chance but if not, well, just sit back, press play on the following hour long mix by SHM titled 'Until One', close your eyes and let that energetic, happy music course through you. Don't worry, we won't tell anyone.