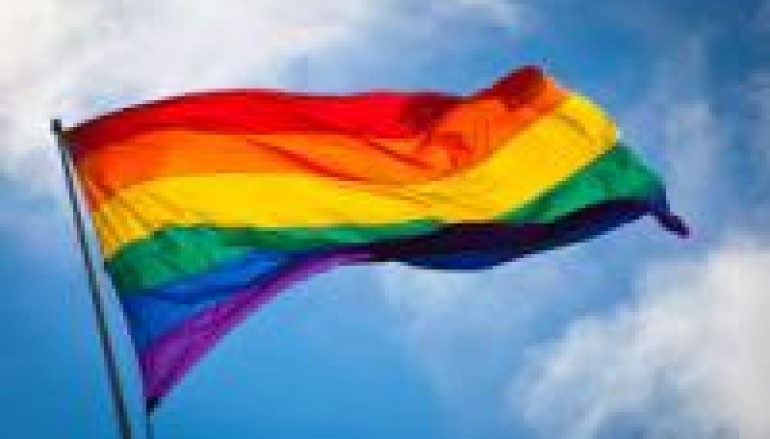 WEEKENDMIX 6.27.14: PRIDE WEEK 2014

Excuse me for being ignorant to these things, but I didn't know it was Gay Pride week until fellow writer Rescue Poetix made me aware of the fact as I was sitting down to write. How the f#<% we gonna let the month close without showing some love to our gay family, friends, brothers, and sisters? Well, we're not going to learn cuz we're not going to let it happen!
Fact is, June is pride month, a fact of which I was vagualy aware I admit, and this, the last week of the month is just the closing ceremony if you will. Take a look at your events calendar and you'll undoubtedly notice the many events scheduled to take place. It's going to be a fun filled week for sure, if you're into that sort of thing. Not that there's anything wrong with that! Ha! I kid.
Anyway, whether you're going to catch a few parties or not, you can enjoy these three high energy mixes by three pride filled DJs; and let me tell you, with mixes like this, these DJs should be extra proud -you know in addition to being proud of who they are- cuz these mixes are crazy!
First up is a mix by DJ GSP aka George Spiliopoulos from Athens, Greece. This mix is so dope you'll be going Greek in no time. Wait what? Next up is Jenna Riot from San Francisco! Jenna comes packing with a hard mix so dirty you're gonna wanna wash up afterwards, or not. Hey, it's always better when you get dirty, right? Lastly, we have a mix by Antonio & Mario III. Yo, listen, if this mix is indicative of the types of DJs in the gay nitelife scene then I've gotta get to one of their parties. This mix is nothing short of epic with it's arm raising, euphoria inducing, high energy house music tracks one right after the other! Seriously, why I've never heard of Antonio & Mario III before is an indication that there are still barriers between us.
Let's bring down the walls party people! You can start by pressing play and shaking your ass. Hey, it's you ass, your can do what you want with it.
GSP
SOCIETY FREEDOM FIGHTERS [LONDON PRIDE EDITION]
Jenna Riot
LEX PRIDE MIXX 2014
Antonio & Mario III
SESION XTREME TEL AVIV PRIDE 2014