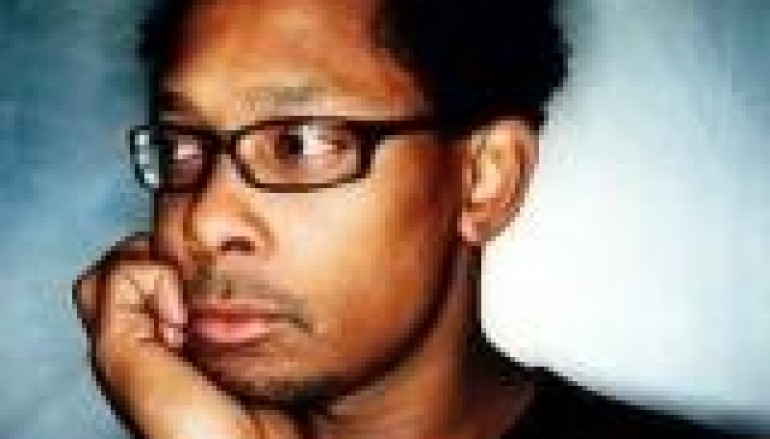 DJ OF THE WEEK 1.31.11: DERRICK MAY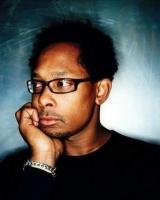 You wouldn't know by looking at him, but Derrick May, the unassuming, humble man born in Detroit in 1963 is one of the founding fathers of Techno. The modest kid only child of a single mother was simply reinterpreting the music he loved, which was not only Soul and R&B but the young Electronic sounds coming out of Europe from acts such as Kraftwerk and Gary Numan, he did not know he was starting a new age in music.
Along with Juan Atkins and Kevin Saunderson, collectively known as the Belleville Three, signifying the Detroit suburb where they met, May began to lay the groundwork for his future as producer and DJ. The three formed a group and began playing their eclectic mix of Synth-pop and Funk, and more to the always hungry and open-minded Detroit locals. Atkins went on to produce the group Cybotron, which put out the album "Enter" with singles like "Alleys of Your Mind" and "Clear" and other acts. Saunderson went on to claim his fame with the group Inner City, E-Dancer and much more.
In between, May put out what he would later call Hi-Tek Soul, a sound that he says is what would happen if George Clinton met Kraftwerk in an elevator. His songs "Let's Go," "Nude Photo," "Strings of Life," "Freestyle," "It Is What It Is," and "Kaos" are heralded as some of the most influential tracks of the era, in fact, it was these tracks, along with the work of his other two cohorts that set off the Techno movement overseas.
Once May hit the big time, he was naturally commissioned to remix for many acts, he also started his own label, Transmat, and put out three CD mixes. Mysteriously enough, he has only put out one album, Mysterious Traveller, and all but disappeared from the scene as producer during the 90's. Throughout it all, however, May has always maintained a busy DJ schedule and to this day traverses the globe spinning for enthusiastic crowds still hungry for his eclectic mix of Synth inspired music mixed with four to the floor goodness. Coming from such a humble guy, that's no surprise.
We found this 4 hour Derrick May "Live Dommune (Tokyo) – 14.09.2010" mix and simply HAD to post it instead of a mere 2 hour set! ENJOY!
Official Linkage: