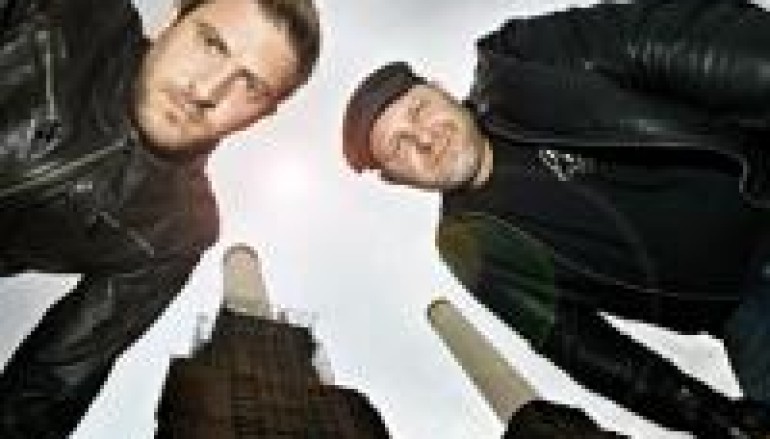 DJ OF THE WEEK 11.26.12: COPYRIGHT

Try to Google the DJ duo known as Copyright and you might end up learning more about copyright law and how it pertains to DJs than you had bargained for. You might also learn that there have been at least four other bands with that name. Thankfully, we've done the heavy lifting, er, searching for you.
If you did go looking for info on Copyright, you would learn the group is made up of two British blokes by the names of Sam Holt and Gavin Mills. You might have known that already if you have seen at least one image of the group, but did you know there was once a third member by the name Scotti De la Hoya? De la Hoya who is actually the one who came up with the groups name, embarked on a solo career in 2003.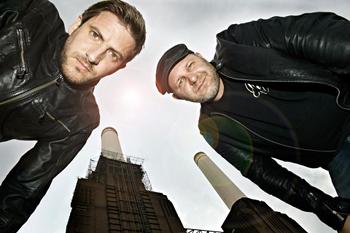 As for the remaining two, you would learn that both began their DJ careers deep in the belly of the UK underground rave scene during the 90's. Holt might've thought at one time that DJing wasn't something you could make a living on and actually got himself a real job. He worked at an advertising agency before finally quitting to follow his DJ dream full time. Gavin, who also released his first productions around this time, was actually arrested once for spinning at an illegal rave.
Fact is, you don't need to know anything about Copyright to appreciate them. Just listen to their music and you'll know all you need to know. Over the last decade Holt and Gavin have become highly regarded as top shelf DJs and producers, but in reality they are so much more. They make the type of music you wish you didn't have to label under one genre. Timeless music that you are glad to pass on to your children (or future children). To create it, they delve deep into many other dance music genres such as Disco, Funk, and Techno and others such as Afrobeat, Latin, middle eastern, and more. And they are known for lacing their already beautiful tracks with even more beautiful vocals by the best voices in the scene. All this results in deeply atmospheric, emotive, and heart pounding House that stirs the body as well as the soul. Tracks such as "Good For You" featuring Angie Brown on vocals. "Bulo" with its catchy African chant and big floor shaking beat. "Release Yourself" featuring Tasita D'mour, "I Pray" with Imaani on vocals, who also did vocals on "Wizeman". I could go on and on, but I won't, cuz like I said, all you have to do to really know Copyright, is hear them.