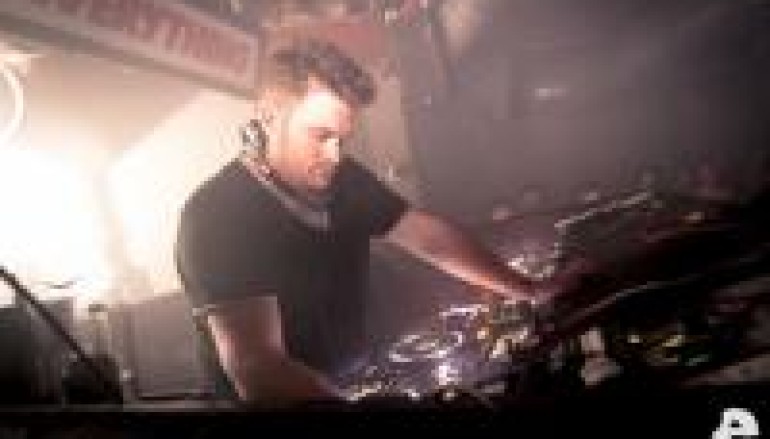 DJ OF THE WEEK 2.10.14: EATS EVERYTHING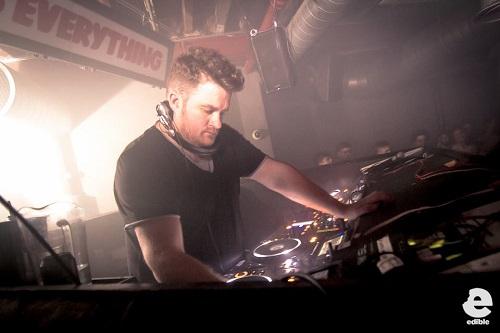 What's in a name? A lot. Which is why I'm always surprised when I come across a DJ with a name that is already in use, especially by a big, world renowned DJ -definitely have to revisit this topic in a later article. For now though, I have one DJ to present to you with a unique name that will not be easily copied, and that is Eats Everything.
Eats Everything, real name Daniel Pearce was born in Bristol, United Kingdom. He has been devouring the scene since 2011 when he dropped his debut single 'Entrance Song.' Like every newcomer dreams it received the seal of approval by already established DJs the likes of Seth Troxler, Jamie Jones, and the granddaddy of them all Carl Cox. Dan followed that up with two more hit singles 'The Size' and 'Tric Trac' and before the year was a wrap he was already being heralded as one of the leaders of the new school of DJs and producers coming out of Bristol. DJ Magazine thought so highly of him they named him 2011's 'Best Breakthrough Producer,' not bad for a new jack.
In 2012, Eats Everything was determined to prove that his fame wasn't just a fluke. He released a series of dance floor bangers and remixes that helped raise his stature even more. Most notably there was the single 'Vertigo,' and his EP 'Jagged Elbow,' which included the thumper 'Jagged Edge.' His collab with Idiotproof on the EP 'African Love,' featured a thumping single by the same name. Other notable remixes include his rework of Jaymo & Andy George's 'Moda Black', Justin Martin's 'Ruff Stuff,' his 20th anniversary remix of 'Muzik Xpress, ' Huxley's 'Let It Go,' and Roy Davis Jr.'s 'About Love,' just to name a few bangers. Lastly there was his 'Slow For Me' EP which included three deep House tracks, including my personal fave 'Doldrums' which just takes me back to that late 80's early 90's sound I am so fond of to this day.
For his efforts in 2012, Eats Everything racked up even more awards. There was DJMags 'Best British DJ' honor. He also landed on Resident Advisor's 'Top 100 DJs' list for the first time, coming in at number 13, making him the highest new entry that year. By this time, you can say Eats Everything had arrived. And to think, he was just getting started!
2013 saw Eats Everything simply blow up! There was his 'Feather Fight' EP, a collaboration with Justin Martin. His remix of Jamie Jones' 'Whiff It Yall'. Then there's his awesome collaboration with Totally Enormous Extinct Dinosaurs which resulted in 'The Lion,' each version better than the last -make sure you check out Gerd's Deep Dub version too! Let's not forget his 'Early Bites' EP; 'The Withywood Walk,' and his remix of Chicken Lips summer banger, 'He Not In,' again, just to name a few bangers – and they are all bangers!
Wanting to centralize his production of said bangers, Eats Everything founded his own label in 2013. Aptly named Edible movement, expect it to gobble up and regurgitate nothing but tasty morsels of dance floor candy. Wow, I really took that play on words to the extreme didn't I?
Anyway, these days a DJ has to make the rounds to all the big festivals as well as the major clubs and Eats Everything has done just that. He's already blessed local clubs such as Basement 45 and Dojo, to major ones such as Fabric, Space, DC10, Ushuaia, Sankeys, among others. With the beautiful island of dance music love, Ibiza already conquered, Eats Everything has gone on to devour the rest of the globe via its biggest festivals. There's BPM festival in Mexico, Love Saves The Day in his homeland of the United Kingdom, Sonar in Spain, The Garden Festival in Croatia, Electric Zoo in New York, Creamfields, Parklife, Secret Garden Party, T in The Park, High Definition, and many more. At this point he has just about hit up every continent, but there are plenty of more festivals and clubs to hit up and if there is one DJ who can do it, it's the DJ with the name that proves it.
EATS EVERYTHING