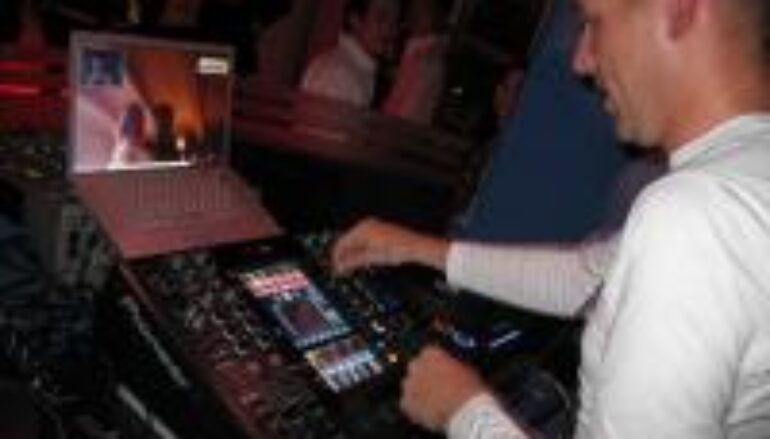 DJ OF THE WEEK 3.12.12: SANDER KLEINENBERG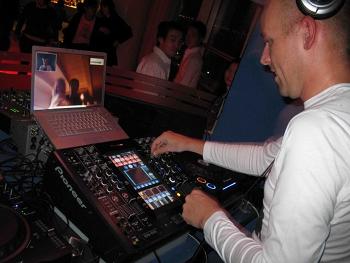 Continuing with our month long celebration of all things Winter Music Conference, we're bringing you an extra special selection of DJs this month. We kicked off the month on the spiritual tip with Boddhi Satva, this week we kick it back up, way up with Sander Kleinenberg.
Kleinenberg was born in Delft, The Netherlands, making him one of the many Dutch DJ currently rocking the clubs, except he's no new jack. Kleinenberg began his music journey back in the late 80's, where even though his parents made sure he was trained on the piano, it was his love of Hip Hop culture that motivated him, even fancying himself a graffiti artist. A natural hustler, he scored his first gig at the tender age of 15 and used it as a springboard to not only learn all he could behind the decks but to begin producing his own tracks.
A soon as the 90's rolled in, Kleinenberg got to work releasing his first single 'Bombay' with a group called Free Frogs as well as other works under the name Sakan, Europe, and maybe even a few forgotten collaborations in there somewhere. He then started his own label Deal Records and churned out more than a few tracks under even more names such as Rails Inc., MTF and his most successful pairing with fellow Dutch DJ and Producer Stephen Vrolijk. The group was S 'N' S and dropped a handful of progressive Dance singles, the biggest of which 'YDW' was picked up by Strictly Rhythm and created some buzz. Just as the new millennium was about to roll in Kleinenberg released his first opus, the 4 Seasons trilogy, the first of which contained the soon to be progressive House classic 'My Lexicon'.
Kleinenberg hit the ground running in the new century. First he dropped part two of his 4 Seasons trilogy and followed that up with the EP 'Penso Positivo'. His remix gigs also exploded with remixes such as 'Subraumstimulation' for Oliver Lieb, 'Welcome To The Pleasure Dome' for Frankie Goes To Hollywood, and more. In 2001, he was bestowed the honor to mix his own entry in the famed Global Underground mix series; titled Nubreed 4 it exposed him to an even wider fan base and opened the door to a slew of new opportunities. Opportunities such as award winning remixes, Justin Timberlake's 'Rock Your Body' for instance, body shaking singles like 'This is Miami', or what about his new label Little Mountain Recordings. Needless to say, Kleinenberg has remained one very busy man.
Not one to rest on his fame, Kleinenberg is known for continuously pushing the envelope within himself and of the scene itself. He is continuously playing with his sound, never sticking to any one feel or genre long enough for it to define him. From progressive House to Trance, to straight up 4 on the floor bangers, and yes, even commercial House, Klienenberg takes it there, and he's not afraid to do so, because he knows once he's behind the decks, you're in not just for a party, but an experience. Just ask any body who has experienced his 'Everybody' parties. In fact, wanting to give his fans more, he incorporated VJs into his sets early on, blasting mesmerizing visuals onto numerous wide screen TVs he has set up throughout the venue; he even got down with Pioneer to design the SVM-1000 audio-visual mixer to control all that eye candy.
Eye candy aside, it's Kleinenberg's sound that keeps the fans jumping and coming back for more, and it is what will set the house on fire during all three of his schduled performances at WMC this year. There is the Welcome to Miami 5 Year Anniversary party on Wednesday March 21, The Nervous Festival Thursday the 22nd, and lastly, closing down Miami like no one else can, the Sander Kleinenberg & Friends Closing Party on Sunday the 25th. It's almost too much for any one party person to take, but you know what, I have a hunch there are a lot of eager fans out there eager to try.