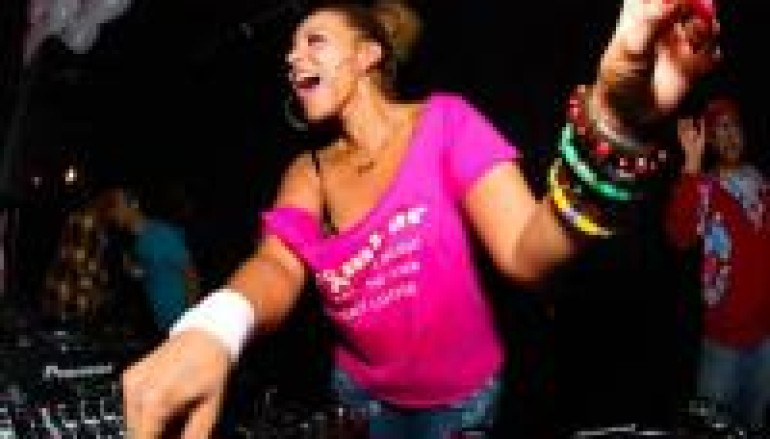 DJ OF THE WEEK 3.24.14: ANANÉ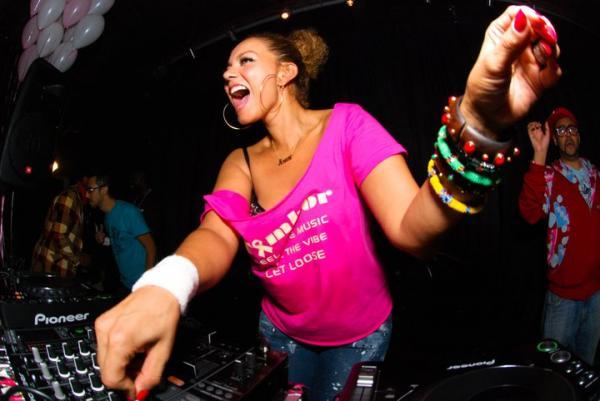 Winter Music Conference has officially begun, many of the worlds best DJs are in Miami right now and those that are not, are on their way. Keeping in line with our month long celebration of female DJs, we wanted to honor a DJ who is not only one of the most versatile DJs in the game, she just so happens to host one of the must attend parties of the week long conference. Aptly titled, Dance Ritual, it's a star studded event, with a who's who of the east coast house scene and industry heavyweights dancing side by side with the truest fans from all over the world. At the center of it all and holding it down is the one and only Anané!
Anané was born Ana Martins in Praia, the capital city of Cape Verde on the island of Santiago off the West Coast of Africa. She was born to a musical family, especially on her mother's side. This side of the family was known as Xalinos, and made musical instruments for a majority of the islands citizens. It was when her family would gather to celebrate and play music that she discovered her love of music and her talent for singing. As exotic and beautiful as Cape Verde is, Anané's family would eventually pick up and move to another much closer and not as exotic island here in the states, Rhode Island. Though she was thousands of miles away from her family and her musical roots, Anané still had the music inside her. Little did she know that within a few years she would be moving once again, this time on her own and that those roots would be her saving grace.
With a one way bus ticket and nothing but a dream, Anané moved to New York to pursue her dreams of singing. Of course, these are the types of dreams that don't happen overnight. Like many who just pack up and move to the big old city with little money and no connections, she did more than her fair share of struggling; she slept on a couch, paying her rent with whatever she earned working as a waitress all the while continuing her studies in film and steadfastly pursuing her goals. Then it happened. It's a story we hear all too often, yet rarely ever believe. One day while walking the streets of New York someone approached her and stunned by her beauty asked if she would like to be a model. Suddenly she was whisked away into the glass high rise buildings where dreams are made of and was introduced to a photographer, an agent soon followed, and before she knew she was signed to Click models. Soon she was appearing in catalog magazines and traveling. As much fun as she was having modeling, Anané still couldn't shake that love of music so she maintained a vigilant eye looking for any opportunities that may arise, that would draw her closer to her first love. This is how she eventually ended up working as a dancer in music videos. She would go on to appear in videos for Hip Hop stars such as Red Man and Keith Murray to House legend Byron Stingly. Within just a few years, Anané had already gone a long way from the young girl sleeping on a friends couch dreaming of being a star. Yet it was only the beginning.
If there is one thing you could say about Anané is that she is a hustler. With modeling and video work firmly under her belt, she ramped up her efforts and went for broke; one way or another she was going to make it doing what she loved, singing, and no one was going to stop her. Her first big break came when she met Louie Vega and was recruited to join Louie Vega's Elements of Life ensemble. Vega would go on to produce a few songs Anané wrote such as Nos Vida / Mon Amou and sing on other tracks such as Let Me Love You / Luv 4 Money and Move, Bounce, Shake and of course the hit underground track, 2006's remake of Yoko Ono's Walking on Thin Ice. With such a great voice it wasn't long before Anané caught the attention of even more superstar institutions. 2006 was also the year that she was approached by Cirque De Soleil and invited to perform for the upcoming years Super Bowl XLII pre-game show. With a dazzling array of performers surrounding her and Louie Vega conducting his Elements of Life crew, the statuesque beauty belt out the song "One Dream" during the pre-game show to a television audience of just under 150 million people worldwide. This was the moment that the humble beauty from a far away exotic island hit the big stage. In no time, the press was singing her praises. Billboard would go as far as saying she "could be the first up-from-the-nightclub superstar since Madonna"! Big praises for the girl from the small island indeed.
In the years following her Super Bowl appearance, Anané delved deeper into producing and writing resulting in a slew of singles and her debut album in 2010 titled Ananesworld. By this time she was performing all over the world, yet still found time to form her own record label, NuLu Music. Of course, it wasn't all about creating music. Anané is known for her big heart and her desire to help those in need lead to her working with charities such as NextAid. She even started her own Anané Vega Scholarship Fund. There is more that could be written, we haven't mentioned her continued pursuits in the fashion industry and that there is word of a possible movie based on her life, and we haven't even touched on her DJing career! Let's just say that Anané has packed a lot into a short time.
As for that DJ career, many might say she simply jumped onto the DJing bandwagon as a career move, especially with her superstar DJ husbands star power behind her. But fact is, Anané has put in as much effort into perfecting her DJ skills as she has done into every other facet of her career. Yes, she is a superstar first and a DJ second, but she is a DJ nonetheless and her skill and dedication is apparent in her mixes which are full of a wide variety of influences born from her own love of music. If you doubt her skills in the least bit, then make sure you attend one of the many parties she will be rocking in Miami this year or any of her guest appearances around the globe, it won't take long for you to see and feel what she is capable of; the packed dance floors serve as a testament to this; make sure you jump in.