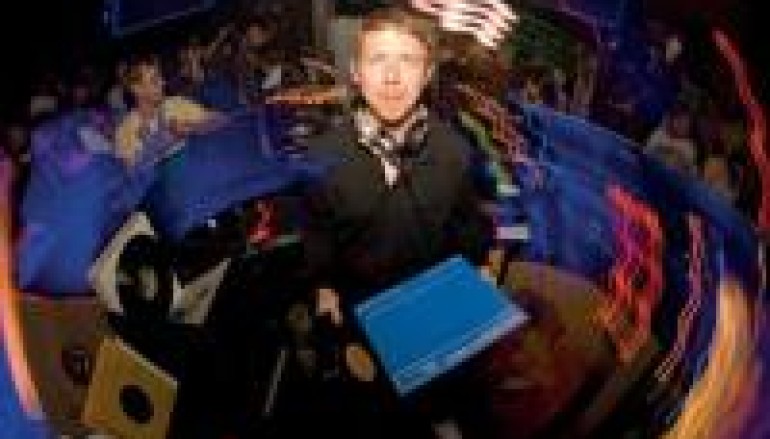 DJ OF THE WEEK 4.16.12: GILLES PETERSON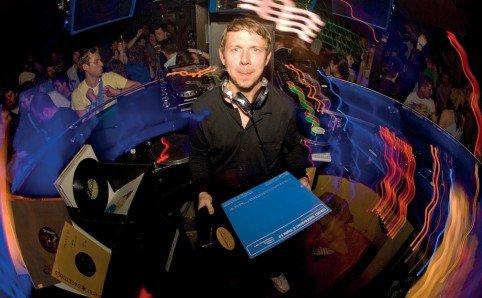 Not just a DJ or even a producer, London born, UK reared Gilles Peterson is a musical connoisseur without equal, and I don't just say that because it's a French word. I'd even go as far as saying he's a borderline musical savant. I mean the guy started his own radio station which he called Civic Radio by hooking up an antenna to a car battery and broadcasting it from a park in South london with the help of his dad. Oh yes, he needed his Dad to drive him because he was just a kid. Realizing his son was not simply going through some phase, Peterson's dad supported him enough to leave him behind to pursue his career when the family up and moved.
Peterson has gone a long way from that D.I.Y radio station his dad helped him with, starting by working in various pirate radio stations, gigging as a DJ, establishing long-running -and legendary- parties, even running his own club. Of course, he did much more, after all, I said savant and savants end up with their own show on "legitimate" radio stations, which is exactly what happened to Peterson when he landed his own on the BBC titled Mad On Jazz. And that's just for starters, fact is Peterson's voice has blanketed the world via the airwaves over the last three decades in one way or another. From his gig on London's first ever jazz radio station 102.2 Jazz FM to his stint on Radio 1 which just came to an end recently after almost 15 years to his new slot on BBC 6, which just began airing April 7, and finally there's his syndicated show titled Worldwide, which is heard in 13 stations around the globe. I think it's safe to say Peterson has more than made good on his dad's bet.
Of course, geniuses like Peterson also start record labels, and he has had his hands in more than a few. There was Hardback Recordings, his first, Acid Jazz, his most famous, Talkin' Loud, his baby, and Brownswood Recordings, his latest. The product of all these labels is nothing short of spectacular. Peterson has helped, nurtured, or worked alongside world renowned acts such as The Brand New Heavies, Jamiroquai, Nuyorican Soul, Roni Size, The Roots, The Young Disciples and, perhaps much less recognizable names to the strictly EDM fan, artists such as Ben Westbeech, Ghostpoet, a Japanese punk jazz band called Soil & "Pimp" Sessions, Owiny Sigoma from Kenya, and the 45 piece The Heritage Orchestra, just to name a few.
Fact is, I could list all, well maybe not all, but a lot of Peterson's accomplishments and it still wouldn't sum up the man. Bottom line, it's all about the music and Peterson's love of music, much like his radio shows, is global. It's something you have to hear and experience, and that is what listening to one of his many compilations or radio shows is like, an experience. Peterson's insatiable thirst and deep love for music means you're going to experience more than just the latest EDM artists or remixes. Peterson will take you to Africa one minute and have you in Japan, Brazil, or Cuba, as he does with his latest project, the next. He'll lace you with never before experienced flavors in Jazz, Afro Funk, Disco, Soul, Salsa, and more, and you'll be left wanting more. Don't take my word for it though, Peterson has an extensive discography and there is plenty to pick from; you can start here with the following mix, just be ready to travel the world.