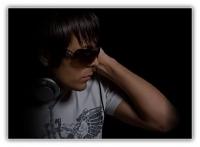 DJ OF THE WEEK 4.19.10: MATT DAREY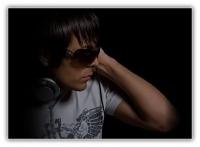 It's easy to imagine Matt Darey living the quintessential DJ life, producing in some state of the art studio in his hometown of Leicester, England in the AM, and somehow managing to wrap it all up spinning records in some exotic club in Brazil that very nite. If there's any DJ that could pull off such a task, I have a sneaking suspicion it would be Matt Darey.
Darey has all the ingredients in place. He's a sought after producer and remixer, an artist in his own right; releasing his first album back in 92, and his most recent project Urban Astronauts in 2008. And as a Superstar DJ jet-setting to the far reaches of the dance music landscape, well, Darey could easily serve as a good role model. But we're talking quintessential status here, so this DJ would have to have a real love, a deep-seated appreciation for the music, right? Well, then, I definitely think Darey is our man.
To get your own appreciation of Darey you simply must check him out in his gig as a radio personality. Darey helps keep electronic dance music firmly on the map the old fashion way, by capturing people's ears via the FM bands. He's likely one of the most heard DJs today. His Nocturnal radio show can currently be heard on 130 terrestrial radio stations around the world and for good reason. In it, he features guest spots of the world's top DJs and the best EDM has to offer in Trance, House, Electro, Tech, and whatever other unclassifiable, make you feel good dance music there is. And you will dance. If you're a true lover of Dance and not easily turned off by sometimes-high energy, sometimes dramatic, always pounding dance, then you'll appreciate this show.
If Darey's show is not in your market, and I bet that is most of us, well, there's no need to write your congressman just yet. Darey also puts out the Nocturnal and Nocturnal Sunshine podcasts. With some episodes running over two hours and also featuring more of the world's top DJs and even more of the best in EDM, and all for free, it's the perfect altruistic move for our would be quintessential DJ to pull off, don't you think?