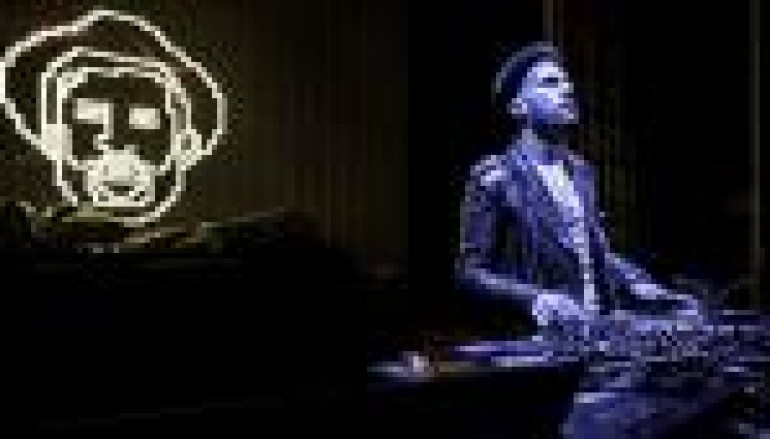 DJ OF THE WEEK 7.1.13: A-TRAK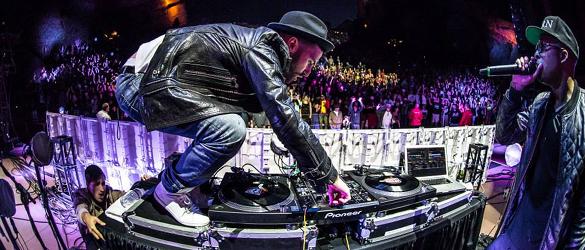 It's mufuggin July and what better way to get the month started than with a DJ that brings the heat; a DJ that sets crowds aflame every time he drops the needle to the record for one of his scorching sets? Whether you are a fan of the EDM scene or simply someone who follows the craft of DJing, you are more than likely familiar with DJ A-Trak, if you are not, then time to crawl out from the shade and get ready for the heat.
For those not familiar with A-Trak and might dare believe he is yet another product of the push button era, slow your roll, open your mind, and listen up.
Born in Montreal, Canada in 1982, Alain Macklovitch fell in love with DJing at a very, very young age. From the start he was determined to master more than just the art of blending and song selection, Macklovitch wanted to be a true turntablist, a wizard on the one's and two's akin to greats such as DJ Q-Bert. He hit the decks hard and at just 15 years old made his first appearance as DJ A-Trak in the 1997 DMC World Championships, and won. He was a runner up the following year. In 1999 he won ITF Western Hemisphere Scratching Champion and World Champion as well as Vestax World DJ Extravaganza Champion. In 2000, he once again won the ITF World Champion (Advancement category) and was crowned DMC Team Champion alongside DJ Craze.
Soon after that first win in 97' A-Trak's idol Q-bert made him an honorary member of the infamous crew the Invisibl Skratch Piklz, and took him on tour around the globe. Later on he would do the same with another legendary turntablist DJ Craze and his crew the Allies. In 2004, an even bigger and more mainstream name came calling when Kanye West handpicked him to be his tour DJ. A-Trak had arrived.
It's been a whirlwind ride for A-Trak ever since. He would continue to work closely with West over the next few years providing scratches on Late Registration and Graduation as well as touring with West and performing with him at the Grammy Awards and MTV Video Music Awards. In 2007, he founded his own record label Fool's Gold, which quickly became known for his productions for Lupe Fiasco and Kid Sister, remixes for the likes of DJ AM, Boys Noize, MSTRKRFT, Annie Mac, Erol Alkan, Busy P. Remember Kid Cudi's, "Day 'n' Night"? Yeah, that was a Fool's Gold production. Oh, and there are the mixtapes such as Dirty South Dance. Pure heat.
A-Trak continues to add to his already extensive resume. Aside from his own productions, which he continues churning out on the regular, he he has tons of collaborations under his belt as well. His performances with Travis Barker, opening for Swedish House Mafia at Madison Square Garden, and the duo he formed in 2009 with Armand Van Helden called Duck Sauce. They scored two hits with "Big Bad Wolf" and "Barbra Streisand" which reached the #1 spot in twelve countries and the #1 spot on the US Dance Billboard charts. I can continue, but I think by now you get the point. Besides, listing all these accomplishments won't convince you of his prowess like listening to one of his sets will. So, let's get to it shall we?
A-Trak is definitely a button pusher in one place, when it comes to the web. You can find him online, posting on Twitter and YouTube, FB, his official site of course, even MySpace, and he posts plenty of singles and mixes on Soundcloud, so I had plenty to chose from. Some may wonder why not post one of his Fool's Gold radio show sets, which would be easy, but I decided to go with his live performance at last year's Electric Zoo in New York. I think it captures his energy and definitely his skills pretty well. Go ahead, press play and once you're done you're going to want more, so make sure to follow all these links I have so graciously provided. For now, however let's get your summer started off correctly.

A-Trak – Live From Electric Zoo 2012 (1st Hour Only)