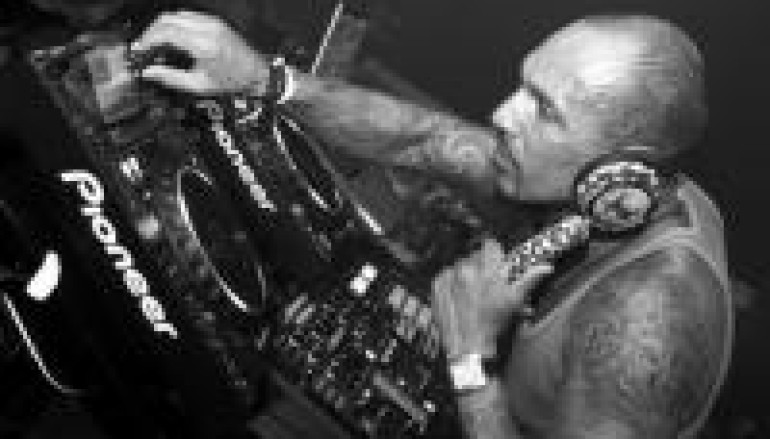 DJ OF THE WEEK 6.30.14: DAVID MORALES

Soon after I sat down, eager to put finger tips to keys and write this entry of DJ of the Week, I found myself surprised that the words didn't manifest on the screen as easily as I had imagined. You would think that being a fan of the DJ we're honoring, never mind all the lead time I had -I've known since last month which DJ would be closing out our month long celebration of Latino DJs- that the words would just flow. I mean, we are talking about none other than David Morales here. It should be a piece of cake, right? Well, not quite.
As I sat in a daze, I caught myself swimming not only in one of his seamlessly orchestrated mixes full of sweet tunes, hypnotizing beats, and blends so perfect they're nonexistent, but also in a sea of facts, numbers, awards, accolades, and tidbits of information all of which are meant to define a career over three decades deep. Yet the more I read, the more it all seemed to fall short of truly capturing the essence of who Morales really is, of what he truly means to the scene.
Fact is, we've featured David Morales before; he now becomes one of the few DJs to be featured in DJOTW multiple times, so we've shared some of these facts and figures ourselves; we touched on how he was born in Brooklyn, New York and how his life was going in the wrong direction until he discovered House music and was saved. We ran off a list of just some of the megastars he has worked with over the years; that he is a three time GRAMMY nominee and one time winner; was owner of his own clubs; a fashion model; and more. Truth be told, our first write up fell shorter than most in capturing what Morales is all about -I used to write much less back then- but fact is, it doesn't matter if it was 350 words or 1500, words will always fall short.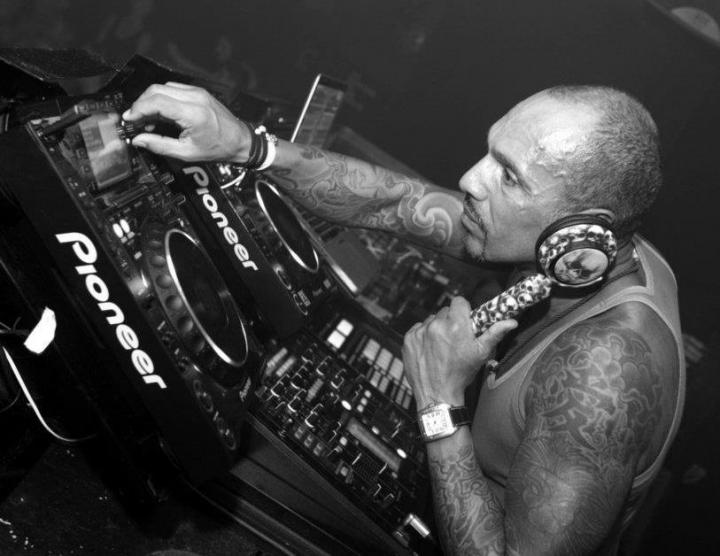 I believe that more often than not, we humans don't always realize the true importance of things, or someone, until after they are gone. I mean, we appreciate them, we acknowledge their importance with awards and all, but we still take them for granted to some extent. I don't know, maybe it's human nature to not want to think about that final curtain call that awaits us all or perhaps we forget about it entirely, or perhaps it's that we are selective with whom we decide to shower with the most extreme of accolades while they are still walking amongst us. Would be extremely sad if that were the case. Nevertheless, it happens.
As fate would have it, the late, great Frankie Knuckles was mentor, friend, brother, and more to Morales. Knuckles was loved by all, recognized by legions of fans in the scene and plenty of music lovers outside of it. Wherever he went he was showered with affection and praise, and yet it was only when we woke up one morning and he didn't that we truly felt the vast difference between our appreciation of him and the impact he made on our lives.
I pose that Morales is in this league. I'm not calling anyone out or saying anyone has done anything wrong, like I said, it just might be human nature, but when it comes to this here now global dance music scene, Morales is one of the Gods, and he's still living. Yes, the Grammy and all the awards, the clubs all over the world, the residencies, the list of icons he has worked with is all amazing and definitely something that needs to be shared and recounted time and time again, but Morales was right there in the beginning defining not only what a DJ truly is, but also this genre we love so much, this scene we crave, this heartbeat we call dance music; do we as a scene, as a culture, as individuals, really recognize the impact he has made? Let's not wait until after his last DJ set to find out.
Thank you David Morales for providing music to the soundtrack of my life and being an inspiration to me personally, especially as a Boricua from New York. Vaya!

DAVID MORALES MIX SHOW Jan 2014
BONUS MIX
LIVE @ Sound Factory Bar NY (1990)