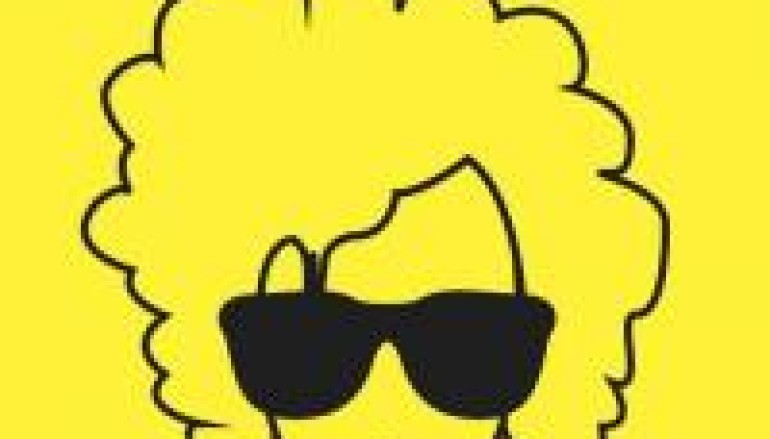 DJ OF THE WEEK 9.09.13: ANNIE MAC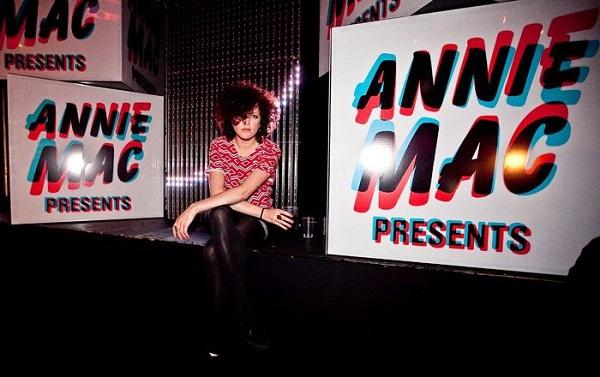 As Inti J, founder of 1200dreams, celebrates life yet again with the birth of his third child, a few things come to mind: everything changes, life is in a constant state of flux (not angst – flux), and things grow around us and change. With all that happening, we can choose to grow and change with it or we can choose to stay where we are, lamenting what we're missing.
Music runs a similar cycle. Although the foundation remains the same, there is a constant changing within music that, if we don't keep up with it, we're left wondering what happened and how we missed it. As a result of remaining on the cutting edge of what's happening, emerging talent, movers and shakers, 1200dreams focuses on a specific DJ each week. One of the changes that we're seeing on the scene is a growth of Power Female DJs. I was never one to distinguish between male or female DJs: good music and a DJ who knows how to move a dance floor are the things that matter… in a general sense. Watching music go through growing pains, dramas, losses, growth and, well, change, it takes on a different focus than just enjoying what's on the dance floor. This brings us to this week's DJ of the Week: AnnieMac!
AnnieMac, born Annie MacManus, in Dublin Ireland, is the quintessential example of new life, constant evolution, an emerging from one plane into another, bringing along up and coming talent to keep things vibrant and moving and being a champion of the Drum n Bass scene.
Mac got bitten by the EDM bug when she was seventeen, attending Queens University Belfast. One of her lecturer's introduced her to techno night at Club Shine. She was introduced to such legendary DJs as Andy Weatherall, Laurent Garnier, DJ Sneak, and Cajmere (as Green Velvet). She was inspired to get her own set of decks and taught herself to mix using old funk and soul records, which she purchased from charity shops.
Raised in a musical family, her affinity for music seems natural and her draw to Radio and TV an obvious next step. One of her brothers is a folk musician, sister is an artist and another brother is the lead singer with indie band The Crimea. At 23, while being Steve Lamacq's broadcast assistant at the BBC, Mac presented on the student radio network SBN interviewing bands at The Barfly on her lunch break. At 26, her debut on Radio 1 was doing an ident for Mike Davies punk show and after doing a demo she filled in for her original inspiration Mary Anne Hobbs and anonymously voicing The One World Show. In July 2004 she was given The Annie Mac Show.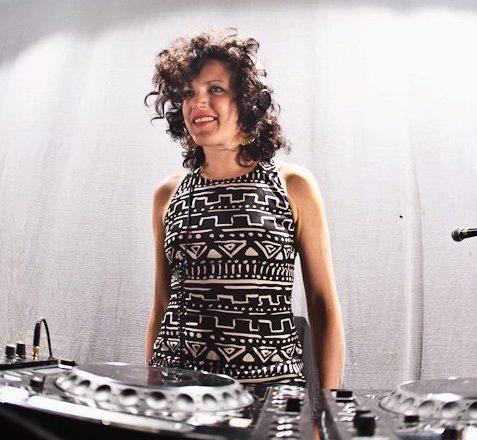 As with the start of most budding DJ careers, Mac started at house and after hours parties while in Belfast. In developing her talent, she has a keen sense in what it takes to be successful: learn from the best in the business. In her own words: "Before I became a DJ myself I worked for three people. Steve Lamacq, Colin Murray and then Zane Lowe and I learnt a lot from each one. Steve is a really professional journalist. He's very particular and thorough and factual. He has a really deep knowledge and love of his music. Colin is kinda jokey and into features and the more creative side of radio. Because Zane is a musician he's much more musical about things. When he came to Radio 1 he was the first to stand up when he was DJing and use physical energy. And he used the music technology to be more musical with his broadcasting. I was properly grateful for that time behind the scenes. It gave me a real appreciation of how a radio show works."
While working her Radio Show, AnnieMac Presents, her reputation as a club DJ grew exponentially. A year after her start at Radio 1, she started 'Annie Mac Presents' showcases at a single room in Club Fabric. She's be described by Mixmag as 'one of the biggest brands in clubland providing a platform for a generation of youthful, bass-driven, live-dance acts and making Annie herself one of the most in-demand club/festival DJs on the planet.'
2006 brought some TV appearances and Mac makes regular appearances as a feature presenter on BBC Two's The Culture Show, giving her opinions on the latest music offerings. She appeared on Never Mind the Buzzcocks in January 2006 and co-presented Top Of The Pops (June 2006) with Reggie Yates and with Rufus Hound in a T in the Park (July 2006) special. Mac has filled in for Zane Lowe on his Gonzo show on MTV2. She regularly DJs at clubs such as Fabric London, Moles Club in Bath, Digital in Brighton and university venues such as Fitzwilliam College, Cambridge and Aston University. She has appeared on ITV Comedy, FM, as herself.
In 2009 Mac won the Best Female award at Drum & Bass Awards for her contributions to dnb and has been described as nurturing the next wave of bass music youth. September 2009, Mac released her first compilation album, Annie Mac Presents, followed in the years since by Annie Mac Presents 2010 and Annie Mac Presents 2011.
In August 2012, Annie Mac was one of the DJs selected by Channel 4 to hold a live six hour, televised House Party on Bank Holiday Friday (UK). For New Year's Eve 2012, Annie Mac was one of the DJs selected by Channel 4 to hold a live six hour, televised New Year's House Party.
In January 2013, AnnieMac was listed as one of The 15 Most Important Women in EDM by dodroidsdance.com October 2013 will bring the Annie Mac Presents 2013 Compilation, a double disc mix of brand new exclusive music and Annie's favorite dance tracks of the year. The AMP 2013 tour kicks off November 2013, touring with Duke Dumont, feat Mnek, Cyril Hahn and LuLu James.
Her accomplishments and growth continue and yet, Annie Mac manages to maintain a down to earth, humble approach to it all. She doesn't compromise when it comes to music and doesn't have to.
Launch party for the 2013 AMP Compilation is scheduled for October 12, 2013 at KoKo (London)…what I wouldn't give to be a fly on that wall! I'll have to be happy with the compilation when it's released
Check out Annie Mac's Sunshine Mix Vol. II. With 157,447 plays, you can bet it's a melting pot with something for every music lover.