DJ OF THE WEEK 9.10.12: DROP OUT ORCHESTRA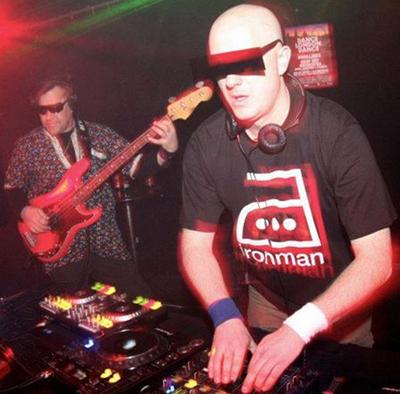 School is in session! Time to press pause on the wild shenanigans and hit the books. Of course, music remains an important part of the equation, it keeps us motivated, helps us through the hard times, brings us together with new and old friends; bottomline music plays an integral part in our school lives; which is why we don't want you to get the wrong idea from the name of this weeks selection for DJ of The Week, Drop Out Orchestra.
Drop Out Orchestra is Gary Baldi and Inko two well studied music lovers from Sweden. And for those looking to do something stupid based on this duo's name, let me share with you the real reason for it. It's quite simple really, see, Baldi and Inko only play and remix music they love, and do what they do out of sheer passion; they are not in the game to be part of a scene, in fact they could do ithout the industry altogether. In other words, they consider themselves industry dropouts.
That's actually a very good lesson to learn and the real reason why we have selected them as DJOTW. I mean, just press play on the included mix or any one of the awesome mixtapes they've put out over the last few years to find out for yourself. From the opening track, to the blends, the awesome and not usual selection, the atmosphere they create, right down to the exit track, these cat's have a lot to teach.
And what can we learn about them? Well, as stated above, they're from Sweden. Baldi is the main guy behind the boards and Inko plays the bass and other instruments, yes, they add live instrumentation to the DJ set! Together the duo makes beautiful music together, infusing their original productions with a sensibility and essence culled straight from the analog world of the 70's and 80's, the era in which both were raised. Their flavors are sometimes labeled Nu-Disco, but they're more than content calling it House music. Regardless of what you call it, you're going to love it.
Do yourself a favor and begin with their first album, 'We Are Dropouts,' featuring 'Disco Me,' 'You Can Do It,' and 'Baby Come Home,' among others. A must listen is their Dianna Ross rework 'My World Is Empty Without Dub,' – simply beautiful. They did the same to Rick Astley's 'Never Gonna Give You Up' making even that classic cheesy Dance hit sound sweet. Probably my favorite tracks of theirs are 2010's 'Dance With Friends,' so, so lovely indeed, and 2011's 'Ego', talk about inspiring! Their skills spill forth into their for hire work as well, where they go beyond the usual remix treatment. One of my favorite DOO remixes is for Kinema's 2011 'My Beautiful Machines.' More recently they've dropped a few gems you need to add to your library, take my word for it. There is 2012's Fab Mayday's 'Disco Verme' remix, a percussion laced number that will get you in a Disco state of mind so profound you'd wish you were born in the bygone era. Another notable remix is for the Sex Pistols 'Pretty Vacant'. Funk this good simply can not be ignored. Oh, and yeah, add it to your library too. Actually, just add all of DOO's work to your library, you simply can't go wrong.
As great as their mixtapes, original productions, and remixes are Drop Out Orchestra is even better live, where they bring the analog and the digital together in a beautiful lesson of Disco and Funk inspired House and more. In fact, here's some homework. Go see them live, then write a 1000 word essay on what you learned. I think that's one assignment you wouldn't mind doing.