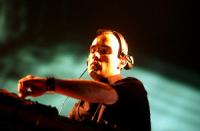 DJ OF THE WEEK 9.3.12: PACO OSUNA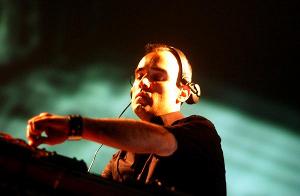 As I write this, Electric Zoo, New York's three day EDM fest, is winding down. The collection of DJs that took to the various stages is astonishing, really. Some of the most famous DJs in the world of EDM such as Tiesto, Skrillex, Ferry Corsten, David Guetta, A-Track, Diplo, and many more took to the stage, as did a fair share of up and comers like Nervo, Mustard Pimp, DJ Bl3nd, and others; the massive crowd had plenty to be happy about. It was from this vast collection of big and small names that we chose this weeks DJ of the Week, someone who we feel, sits somewhere in between, his name is Paco Osuna.
Those that closely follow the scene know that Osuna is as talented as they come, masterfully weaving Techno, House, and more with an in depth understanding of the beat, resulting in a sound all his own. Now, if you're a new fan to the world of EDM and live in America, chances are you might not be that familiar with him; his headlining performance on the second day of EZoo 2012 will hopefully change that. That being said, let's share a few details with the rookies among us to bring you up to date with Paco Osuna.
Paco Osuna first fell in love with music as a young boy growing up in his native Barcelona, Spain. He spent his formative years taking in the scene at Spain's own Studio 54 starting at just 14 years young! Inspired, he began perfecting his skills and got his first big break as a DJ at the ACTV club in 1995, which he turned into a yearlong stint as its resident DJ. Over the next few years he focused on his career, even working at a record store in order to engulf himself in the latest music imported from abroad. In 1999, his hard work payed off with a major gig at a small club on an island that had just been taken over by Dance music; the gig was a residency at a club called Amnesia on an island named Ibiza. The hungry and receptive audience loved him, providing the boost his career needed; for close to 20 years now, Osuna has been one of Spains most revered DJ exports.
Like any DJ worth his music collection, Osuna is also a formidable producer. He released his first track in 1994 and has since become a much sought after producer and remixer. Over the years, Osuna has released his magic from various dance labels such as Morbid, Real State, Spectral Sound, Rejected but he also founded his own, twice. First there was Shake Records which he founded in 2003, and now his newest label, Mindshake, founded in 2006. Some of Osuna's most notable productions are his 2004 EP 'Conexion,' 2007's 'Crazy,' 2008's 'Orbeat,' and 'Lemon Juice' in 2009. On the remix front he has been even more busy. He has retouched and remixed for artists such as Anderson Noise, Adam Bayer, Seth Troxler, and more. In 2011 he was recruited by the one and only Richie Hawtin to reedit two of his classic Plastikman tracks 'Goo' and 'Ethnik'. If that isn't a sign he has made it, then I don't know what is. Oh wait, maybe his continuous touring around the globe will do it for you. Though he's currently holding down a residency at Barcelona's Club4, Osuna continues to tour heavily, touching down and uplifting the partying masses all over Europe, Asia, Australia, and of course South and North America. Which brings us right back to where we began.
Electric Zoo is definitely feeding a hungry New York audience with its ample amount of EDM DJs. A lot of the audience might very well be new to the scene, most likely familiar with only a handful of DJs, the ones whose name are known even to soccer moms in Kansas, but it also exposes them to those DJs that have been grinding and hustling underground for years and may not be as well known. At the end of the nite, whether old or new, real fans recognize talent, and Paco Osuna has plenty.