Freaky Reggaeton Fridays – NY Auto Show Edition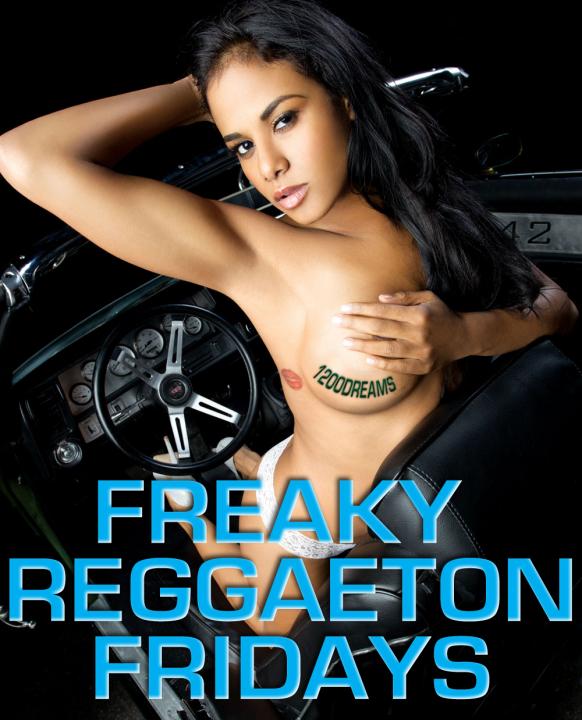 Welcome back to another edition of Freaky Reggaeton Fridays where we pick 5 of the best videos in the Reggaeton and Tropical music scene. Every year, around this time, NYC showcases the next generation of cars from all the makers at the NY Auto Show in the Jacob Javits Center. 1200Dreams was there firsthand to see the newest exotic beauties of the road, which is why we decided for this weeks edition of FRF, we would select videos which represent the street scene and the exotic rides these artist drive. We start off our pistons with Wisin Y Yandel racing on a runway in "Sexy Movimiento".
It is lovely to see the ladies shaking it on the dance floor when the Dembow drops, but if you were to see them drop it low on the streets, I'm sure they would cause major accidents. Remember the song "Pull Up To The Bumper", it was a smash hit in 1981 by Grace Jones, well, in 2005 Julio Voltio showed us how the ladies were moving "El Bumper" of there own.
Candela is what these videos cause, and another fire video comes from Fuego, who happens to be stuck on a road in Venezuela while driving his brand new Audi. Unbelievable that a brand new Audi's engine would burn up the way this one did, but hey, it's only TV. Check out Fuego Ft. El Potro Alvarez in "Una Vaina Loca".
This next artist has been burning rubber since he first stepped into the Tropical scene, but since his signing to Convict Latino's label (Can you say AKON), his collection of whips, rides, or cars has increased incredibly. Here, Omega shows us how he shines in his BMW while driving in Dominican Republic, performing "Tu Si Quieres, Tu No Quieres"!
We end this weeks edition of FRF with a track from 2008 by Los Yetsons. This particular video features a Lamborguini with suicide doors on the front steps of the Time Hotel in Miami Beach, but what's even better than the cars, is the outfits the artist are wearing, which is designed by our very own Mike J. (that would be me), who alongside Willie Esco gave us the Blanco Label Clothing Company. Enjoy the video "Nadie Como Tu" and join us as we ride off into the sunset in our exotic beauties. Enjoy the weekend.