Freaky Reggaeton Fridays: Special Valentine's Day Edition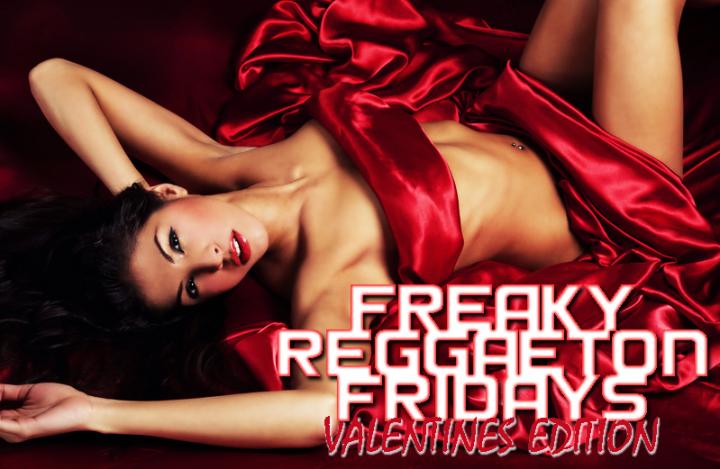 HAPPY VALENTINE'S to all our 1200Dreams readers. This is that time of the year when Cupid flies around looking for potential couples to match up. Occassionally he does shoot his arrows and bam, it works, but other times, well, not so much. Well, here at 1200dreams, we selected a batch of videos which to help cupid in his ventures. No matter if you are single, married, or in a "complicated" situation, these videos should help swoon that special someone a bit.
First up, we have Gilberto Santa Rosa and Victor Manuelle who know exactly how to romance the ladies and drive them crazy. These Soneros perform at Madison Square Garden every year at the Concierto Del Amor, so to start things off, we want to share a medley of their concert "Dos Soneros"!
Celebrating this day of love is an everyday thing for this next artist, who combines his efforts in song writing with R&B's best vocalist, Usher. Romeo Santos "Promise" to the ladies is that his concerts
will sell out with or without the rest the Aventura gang.
You can't deny the ladies like the bad boys and Daddy Yankee & Prince Royce know exactly how to motivate the ladies with their hit track "Ven Conmigo"!
Just cause it's a day of romance, doesn't mean we are limited to only love songs. Mr. International took it to another level and traveled to the city of love. Alongside Sensato, Pitbull shows us just how it goes down when you have "Latinos In Paris!"
El duo del la historia know how to get the ladies open, and when you combine cinematography with the exceptional locations of Spain, and even a great chase scene, the outcome makes for a very dramatic conclusion that will get everyone male and female open.

We want to wish all our readers a very lucky, I mean, lovely Valentine's day, and hope that our videos helped in jump starting your romance sessions. We end this edition of FREAKY REGGAETON FRIDAYS with a very uncommon wedding song. "El Tango Del Pecado"!