NEW MUSIC: BARGROOVES KICKS OFF THE NEW YEAR WITH A RETURN TO THE SLOPES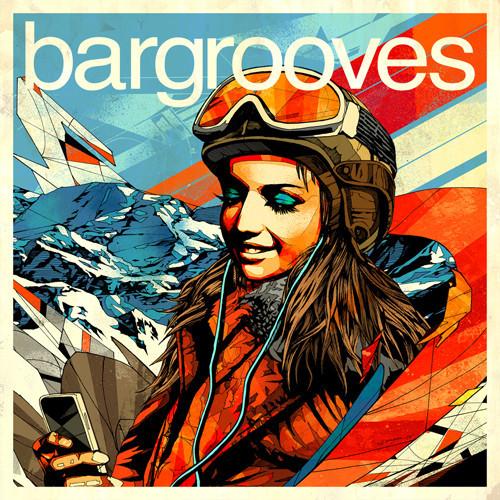 The very popular Bargrooves series is back with Bargrooves Apres Ski 3.0. This new volume which just dropped last week, is chuck full of stylish, upfront house sounds perfect for grooving to while you hit your favorite mountaintop destinations…or just stay home in your nice warm PJ's.

Listen, considering the fact that the last time I went skiing I spent more time with my legs in the air and my face buried in snow, as if I was trying every conceivable position to offer my body up to the snow mountain gods or something, I'm going to give this comp a try while in the warm and safe confines of my crib. I might, maybe, just maybe, step outside when it snows, but I can't promise you that. But, I can promise you I will give this comp a nice thorough listen.

This awesome two cd set contains 30 unmixed DJ friendly tracks from the likes of Noir, Sonny Fodera, Osunlade, Route 94, DJ Spen, MK and Sable Sheep, plus two bonus mixes from Bargrooves A&R master Andy Daniell!
Packed with driving basslines for big air -you know the warm kind from the fireplace or radiator- this collection includes the likes of Route 94's massive remix of MK's 1992 classic Always followed by an exclusive track titled Walls Come Tumbling Down, Ben Westbeech's recent Breach hit Everything You Never Had as well as the massive bassline from Gotsome's debut smash hit featuring the Get Along Gang 'Bassline'.
Soulful voices also run throughout with Camo & Krooked's Loving You Is Easy, Holding On from James Fox which features the intimate voice of Vanity Jay, the multi-faceted artist Donae'o who is accompanied by R'n'B singer/songwriter Terri Walker for the soulful production He Loves Me as well as the J.Cub's thunderous deep houser 'Give You My Love'.
As the Ski Season gathers pace, Bargrooves Après Ski 3.0 is the ultimate soundtrack to any discerning clubber's winter holiday, whether you spend it indoors our out. But it on Amazon or iTunes now!

1. Bargrooves Après Ski 3.0 Club Mix
2. Bargrooves Après Ski 3.0 Lounge Mix
3. Breach featuring Andreya Triana 'Everything You Never Had (We Had It All)' (Extended Club Version)
4. MK featuring Alana 'Always' (Route 94 Remix)
5. GotSome featuring The Get Along Gang 'Bassline' (Main Mix Edit)
6. Jazzanova featuring Ben Westbeech 'I Can See' (Konstantin Sibold Remix)
7. James Fox featuring Vanity Jay 'Holding On' (NYC Mix)
8. Rachel Row 'Follow The Step' (Justin Martin Remix)
10. Corrina Joseph 'Wanna Get Down' (Club Vocal Mix)
11. Camo & Krooked 'Loving You Is Easy'
12. Pablo Fierro 'How Could I' (DJ Spen E3 E5 Mix)
13. Route 94 'Walls Come Tumbling Down'
14. Richy Ahmed featuring Kevin Knapp 'The Drums'
16. Noir, Lomez, Atnarko featuring Symbol 'Lost Again' (Raw Club Cut)
17. Toky 'About You' (Hot Since 82 Remix)
18. Beanfield featuring Marzenka 'Alone' (Original)
19. Sonny Fodera 'Trainsurfing'
20. David Keno featuring HRRSN 'Sunshine' (Original Mix)
21. Affkt featuring Sutja Gutirrez 'Soul' (NiCe7 Remix)
23. KORT 'The Smoke' (Original Mix)
24. Guti & Mark Fanciulli featuring Inaya Day 'The Light' (Andrea Oliva Remix)
26. J.Cub featuring Sarah Story 'Give You My Love'
27. Dj Le Roi 'Chordition'
29. Sable Sheep 'Constitution'
30. Boghosian 'La Palabra'
31. Osunlade 'What Gets You High?'
32. Terri Walker 'He Loves Me'