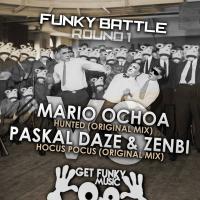 NEW MUSIC: Mario Ochoa vs Zenbi & Paskal Daze 'Funky Battle – Round 1' Out Now on Get Funky Music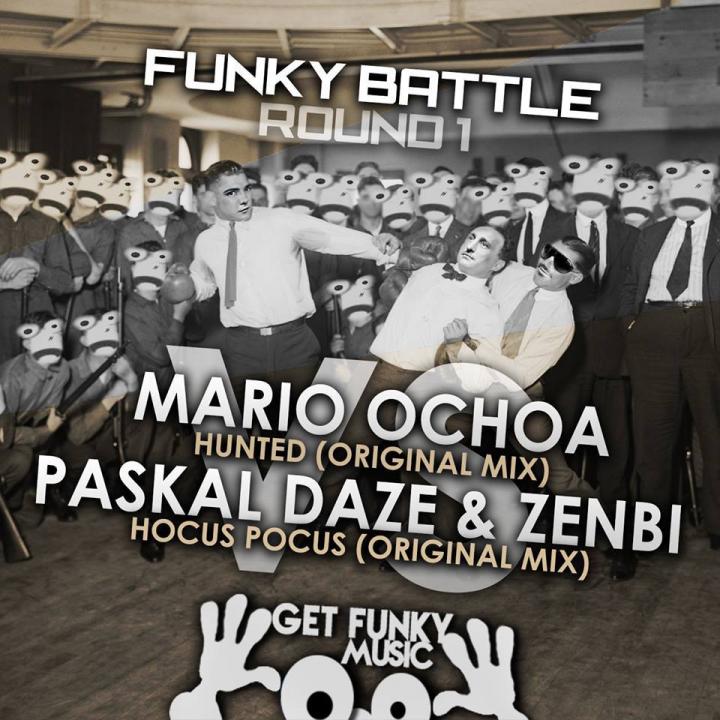 New UK lable Get Funky is a brand new imprint created by the infamous Luca M and their brothers in crime, JUST2 (Radu F, Mikael). Already making waves in the scene, they have just dropped a new release called 'Funky Battle Round 1,' which is a musical skirmish between Colombian heavyweight Mario Ochoa and Zenbi & Paskal Daze. I think this battle is worth your time.

'Funky Battle – Round 1' starts off with "Hunted" which has an infectious melody that will have the most demanding listener's feet juggling from left to right. Next up is "Hocus Pocus" that has a very tricky breakdown magically taking you on a journey through hammering basslines and funky tones. This is a very heated battle and the odds are very funky!
Keep your eyes and ears open for Mario Ochoa, he's already had a few tracks chart in Beatport's Top 100 such as "Much better", "Wizard", "Chocolate", La Cosa Nostra" among others. You can find these works on major labels including Spinnin, Nervous, Subliminal, Juicy, Ultra, Deeperfect, Pacha Recordings, and many more! Mario is definitely a star on the rise!

Zenbi is also a major player you need to keep tabs on. He has a string of chart topping releases on some of dance music's most prestigious labels including Great Stuff, Hotfingers, 303 Lovers, Pacha, Stereo, Skint, InStereo, Twisted, and many more with massive support from an ever-increasing list of talented producers including Moby, Fatboy Slim, Mark Knight, Marco Carola, Umek just to name a few. He has managed to pack crowds from Boston to Budapest!
Last but not least is Paskal Daze, his unusual beats are setting him apart and also grabbing the attention of fans and industry heads worldwide. He is currently a resident at the prolific Circus Afterhours and performs regularly at Senso Supperclub in Orlando as well as New Gas City, Peopl, and Salon Daome in Montreal. He is quickly taking over countless playlists and was recently drafted by the UNISON Mexico booking agency (which is David Guetta's agency).
'Funky Battle Round 1' is Out Now on Get Funky Music and available exclusively on Beatport!