WEEKENDMIX 1.17.14: WINTER ESCAPE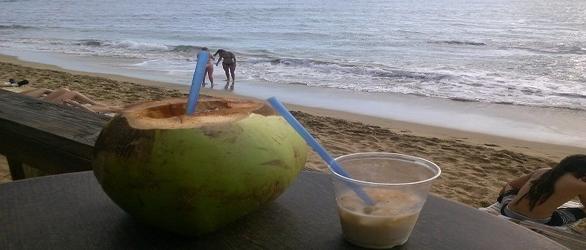 While on the way home from the office I realized something, I hate winter. Oh no, wait, that wasn't it, I knew that already. What I realized was that it's been a few years since I crossed a large body of water en route to a Caribbean locale with nothing but warm breezes and cool water. That in turn lead to me realizing that the entire holiday season came and went and I never featured any mixes or DJs from any of the Caribbean islands. Well, let's fix that won't we?
Following are two mixes. The first by DJ Moka is pura Salsa. If you don't speak Spanish, don't worry, just press play and let the rhythms do what they do. The second mix is a smooth hour plus Reggaeton mix, well as smooth as you can get with Reggaeton. If these mixes don't transport you to a warmer climate, you know in your head, hypothetically speaking of course, then you need a vacation more than I do – book one now. Just don't post any pics online; I can do without the tease!
DJ Moka
Salsa De La Calle Vol 1
Chino Wilmer
Reggaeton Mix 2013 Lo Nuevo Y Lo Mejor
I dedicate this WeekendMix to my dear friend Jessie Rivera and her new love Gerardo Colon (that's his pic at the top), who are in Puerto Rico right now basking in their love for each other and the beautiful sunny weather … and teasing everyone with the awesome pictures of course!