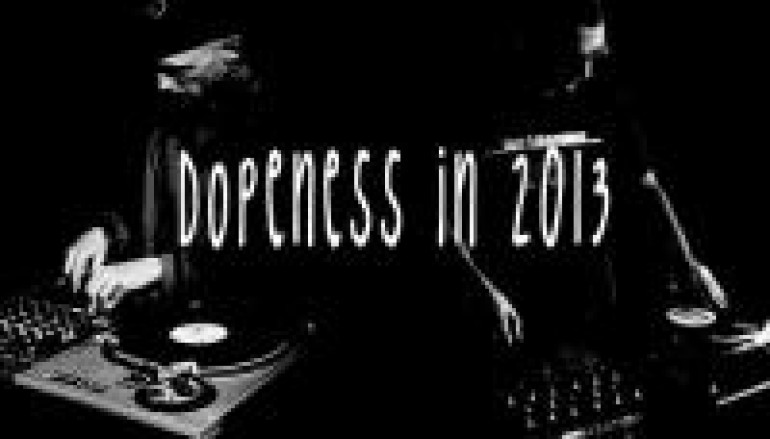 WEEKENDMIX 1.24.14: HIP HOP WORKS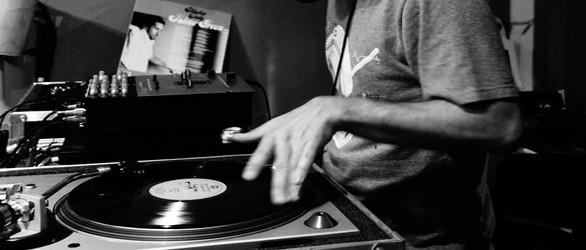 Been working on a new home office for the last week. First thing I did of course was set up the DJ equipment just so I could have some music – headphones don't cut it in the house.
I cycled through some tunes looking for the perfect soundtrack. I tried House music of course and it worked, as did other forms of dance music, but aside from filling the entire house up with their loudness, they made me want to jump on the decks and forget work all together. Another day I tried Jazz, but it was too quiet at times while at others times it just confused the hell out of me as Jazz is prone to do. So, what genre can I just press play on and zone out too that won't have me working too fast or erractically like Techno or Trap or falling asleep like Ambient or feeling too festive like Latin? Oh yeah, Hip Hop. You know, the underground, neck bopping, non commercial, non violent kill every nikka variety? Yeah, that kind.
Here are two Hip Hop mixes that not only fit the bill just lovely, they will restore your faith in the genre. First up is a mix by Detroit DJ Mr. Bee full of lyrical goodies from the likes of Screwball, Del, Sir Menelik feat Grand Puba & Sadat X, Phife Dawg, The Roots, Cut Chemist, Zhigge, and more.
Next up is Canadian DJs BeatPete & Benito with a mix of some of the best underground Hip Hop gems of 2013 from lyrical masters such as Marian Tone, Twit One, The Doppelgangaz, Klaus Layer, Damu The Fudgemunk, FloFilz, Kid Tsunami & Sean Price, Soulpete, The BoomBap Cats, Trek Life, Def Dee, 5Kiem, Awon & Phoniks, and a whole bunch more!
Press play on these two gems and trust me, your head will be bopping in no time. I'm heading back to the (new) lab. Have a productive weekend.

Mr. Bee
Hip Hop Vinyl Session #2
BeatPete & Benito
Dopeness in 2013 – Hip Hop Mix