WEEKENDMIX 10.18.13: THIS PLACE IS PARADISE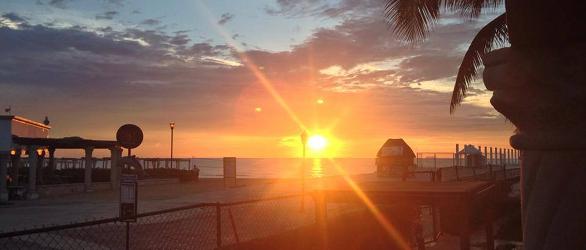 If we didn't love music so much, if it wasn't such a passion for us, if it were just a job we were doing to make a buck, we at 1200Dreams would probably have burned out long ago. But, here's the thing: We DO love music that much, it is OUR passion, and it's not a job for us; THIS IS HOW WE LIVE!
In the 2013 Mi Casa Weekend Recap, I covered some of the surprises that impacted me. My generous editor offered me the opportunity to push it further with the WeekendMix. Trying to fit the impact of ten events over four days into the confines of an article or two or three could hardly do any of the music or the talent justice. You know I'm going to try anyway.
MCH offers such a diversity of sounds from all over that to narrow it down was no easy feat. To carry on the vibe that was started when the MCH season began in March, throughout the year and over this past weekend I've selected four mixes that will keep you in the mood for paradise well into the next week.
Featured from Boston, Brooklyn, Chicago and San Diego are K Civ, Sabine Blaizin, Chewy Vega, and Mikeytown. Each of the mixes, like the DJs themselves, offer a different experience. Each of these mixes gives a glimpse into just how much passion and love they shared at the MCH 2013 Season 5 Finale. Some of the music you will recognize, some of it will move you, and you won't quite know why. Go with it.
Click play, let yourself go, feel the sun on your face and the sand between your toes. This place IS paradise.
MICKEYTOWN
SABINE BLAZIN
K CIV
CHEWY VEGA