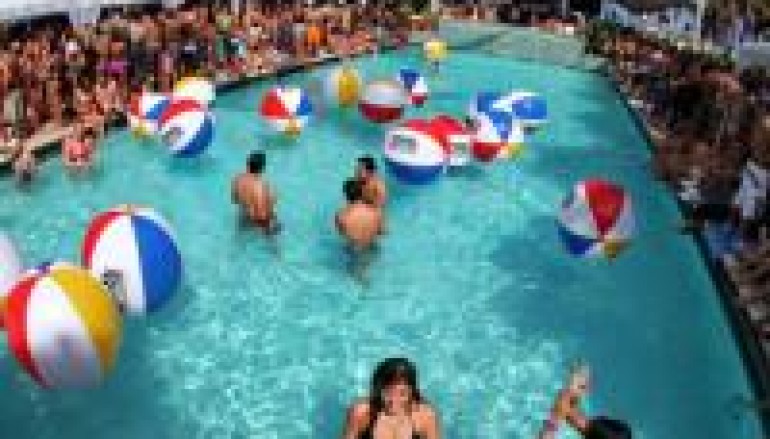 WEEKENDMIX 3.28.14: MIAMI EVERYTHING

Photo credit: Power Quevedo 2014

The Winter Music Conference might be coming to a close this weekend, but fact is things are just heating up. The pool parties are flowing, the crowds are just hitting their strides, even the panels are more exciting. At least that's how I remember it being, and what I'm hearing from all my friends there.
Yeah, like many, I'm stuck at home this year. Greater responsibilties took precedence and alas a tough decision had to be made. But, you know what, I'm making he best of it. I'm hearing a lot of good feedback of this years event as well as the parties; now all we need is the mixes. Of course, all our friends and fave DJs are too busy party-, er, working, so we'll have to wait to hear mixes from the big names in town, but there is plenty online from those who put needle to the record beforehand. Many are new jacks who are there right now looking for their big break. No beter time than now to give them their chance in the spotlite, right?
So, just cuz some of us didn't make it to Miami, it doesn't mean we can't bring Miami to us. Thus feel free to download any or all of the following seven epic mixes and blast them as loud as you need until you start feeling better. Cool? Cool.

djala Souleil In Miami WMC 2014
SoloMuzika Winter Warmer(WMC2014 Promo)
Robbie Pope Miami WMC 2014 Techno Warm Up Mix
IndySoul IndySoul Pre – WMC2014 Warm – Up
Mr. Mercado WMC 2014 MIX
DJ Giacomo MIAMI WMC 2014 the club
DJ RO – WMC 2014