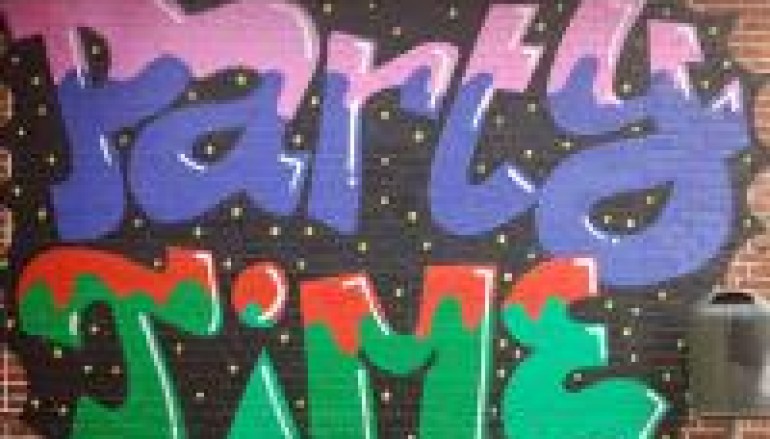 WEEKENDMIX 5.2.14: TURN IT UP, TURN IT LOOSE

Don't know bout you, but this seems like the perfect weekend to turn it up, turn it out, and let loose! And seems like clubland knows that too. Locally we have some great parties to look forward too. There is Kaiserdisco at Sankeys and Roger Sanchez at Love nightclub. Miami you have A Trak at LIV and David Guetta at Story. Vegas, as usual has a shit load of parties, but two of the hottest are Armin Van Buuren at Marquee and Avicii at XS! These are just a few cities, but I think it's easy to see, it's gonna be a great weekend indeed!
So, how fo you prepare for such an action packed weekend? With music of course!! And boy do we have some mixes for you.
This being WeekendMix, we're gonna stay away from featuring the super star DJs like those previously mentioned and instead shine the light on two lesser known, but just as exciting ones. And since a great party nite, or better yet, weekend, is one where you experience a lot of diversity in sounds, we're gonna feature to completely different ends of the spectrum genre wise. Don't worry, one way or another, you'll be moving your ass.

First up we have a hardcore party Hip Hop mix brought to you by French DJ Jam's (his apostrophe not ours). Prepare for neck breaking Hip Hop, R&B jams in this tight mix.

We then really go for broke with an awesome mix by a DJ that is already making a name for himself and is just an inch or two away from all out worldwide fame, DJ Skitzo from East Lansing, Michigan. If you're not jumping around half way through this mix, just stay home because something is wrong with you! Otherwise, have a great and safe weekend party people!
DJ JAM
#NTMY2014 (Nice To Meet You)
DJ Skitzo
Turntablist Trance