WEEKENDMIX 6.15.12: DOS LATINOS TWO MIXES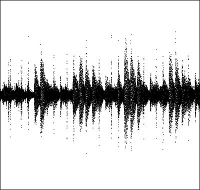 Ok party people, it's the third weekend of June which as you know by now, just so happens to be the month we celebrate Latino DJs. So, let's get right to it, shall we?
This weekend we're bringing you two mixes from two Latino DJs you most likely haven't heard of, unless they're from your neck of the woods or you just really dig looking for DJs, which would explain why you're here to begin with, right? For the rest of you, well, these skillful DJs with lots of potential y mucho talento are making noise in the underground, and we feel they need to have the spotlite shun on them.
First up we have a DJ that is local to me, practically a neighbor of mine right here in the Bronx; actually, I think I'm gonna call him up and see if I can sit in his living room drinking a cold glass of water while he makes his next mix-tape. Ok, maybe I'll just go see him at his next gig. Either way, you'll dig his set full of deep Tech House grooves and more. I present you DJ Artimixx.
Next up is a DJ not so close in vicinity to me in the physical sense but, when it comes to the headspace I'm right there with him. His name is Brosy Da Hey from Portugal, and in this set he is spinning a thick concoction of deep House so profoundly groovy you simply want to go up to his virtual DJ booth in the cloud and give him a high five.
And there you have it; over two hours of quality bangers by two DJs you need to look out for. Press play and play loud!