Win FREE Tickets To Temple Memorial Day Weekend Boat Party
Ok, it's that time again, Summer is around the corner and people want to dance, what better way to do it than with some Deep House, groovy Disco and more, all while basking under the lights of Manhattan as you traverse the East river on a boat! Yep, that's right, it's time for the annual Temple Memorial Day Weekend Boat party!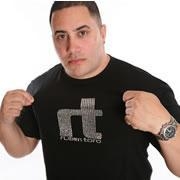 Brought to you by Ruben Toro from 98.7, the Temple Boat party is one of the best boat parties of the Summer, in fact, being that it kicks off the Summer boat party season, it's easily one of the most exciting!
This year's party is even more special, not only is 1200Dreams now part of the family helping to bring you this awesome event, but yours truly, that would be me, has the honor of being one of the invited DJs onboard! Yes, that's right, I will be opening up on one of the two floors and well, I'm gonna bring it!
Now, let's get to the good stuff. We have 2 pairs of FREE tickets to the Temple Memorial Day Weekend Boat Party! And here is how you can be eligible to get them.
To be eligible to win a pair of tickets you must:
answer 1 of the questions below.

Once you find the answer you need to Tweet (and tweet alot) about it and add the hashtag: #1200dreamsrockstheboat to your tweet.

Don't have a Twitter? Then leave a comment in the FB comment box located at the bottom of the article where you will find the answer AND tell as many FB friends as possible to LIKE our fanpage.
If you have a Twitter AND a Facebook, I suggest you do both to increase your chances.
The answer to each question can be found in an article we have published in our SPOTLITE magazine this year (you won't have to go too deep into our archives, though you are more than welcomed). Which article? Well, we can't tell you that or it wouldn't be any fun, now would it. Oh, and speed reading is allowed, in fact, one of the answers will be a video. Easy.
Contest closes on May 11. We will select the winners based on your level of enthusiasm, basically, the number of Tweets and FB comments you post.
We will announce the winners on Monday May 14th, giving the winner more than enough time to collect their tickets. If not, we'll give em away to a runner up by Friday May 18th. Cool? Cool. Let's go.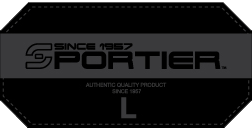 Speaking about cool, to sweeten the pot we are also throwing in one free large size jacket from fashion forward mens line, Sportier, you know, in case you find it chilly on the boat! The jacket will go to a randomly selected person that answers all FOUR questions!
And the questions are:
1: Who was this years first DJ OF THE WEEK?
2: Which DJ threw a cake into a willing fans face at this years UMF?
3: What is the name of the first WeekendMix edition in which we featured strictly Hip Hop mixes this year?
4: In which Freaky Reggaeton Fridays edition did we feature a video of Victor Cruz from the Giants scoring a 99 yard touchdown pass?