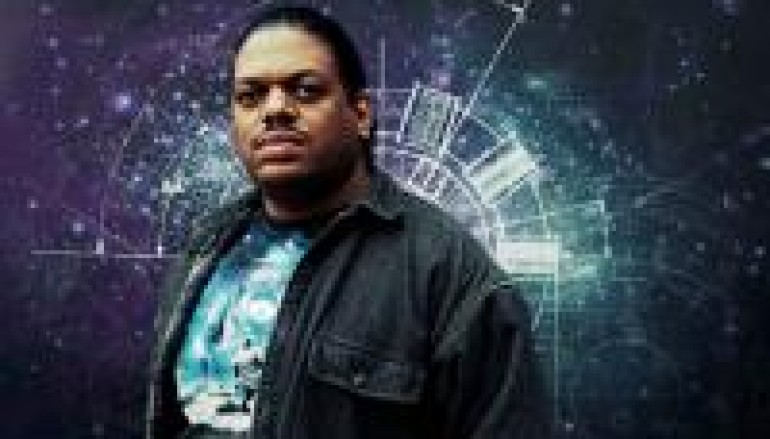 DJ OF THE YEAR 2012: KERRI CHANDLER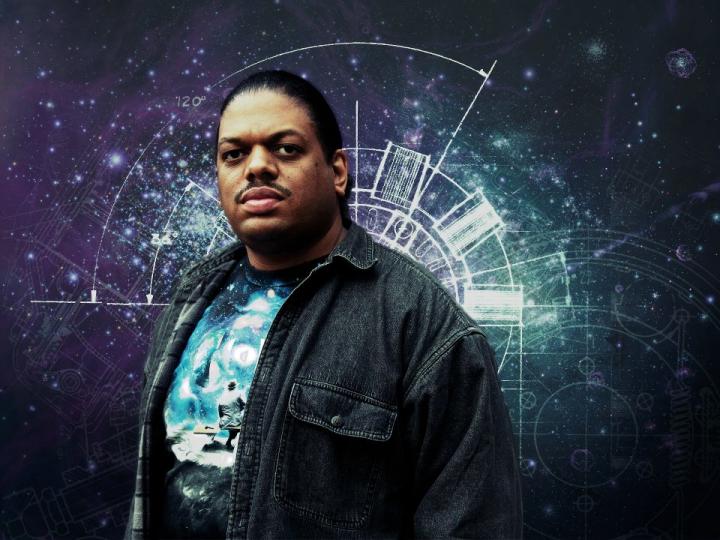 Sometimes, the 1200Dreams DJ of the Year honoree is an obvious choice – such was the case in 2010 when Black Coffee had a breakout year consisting of a string of instant classics and a whirlwind tour of sold out venues and packed clubs from New York to Tokyo and beyond. Sometimes, however, the decision is not so clear. This was the case in 2011, a year which saw DJs become the new rock stars, household names courted by the biggest names in pop music and most importantly, recognized music artists. Whether packing clubs or selling out arenas, 2011 saw so many breakout DJs it was simply overwhelming. What eventually became clear to us was that the real story was much bigger than any one DJ. Sometimes when a group of people work hard at something the culmination of their work takes on a life of its own and one simply has to stand back and take it in. After years of surviving with very little radio play and even less support from popular media, dance music exploded, which is why we selected Dance music itself as our DJ of the Year.
But now, it is 2012, dance music continues to dominate the charts and embed itself into popular culture and as much as we would like to think that our work is done, those in the know are fully aware of one simple fact – it has only begun. Time for reflecting and admiring our work has passed. It is time to get back to the nitty gritty work that brought our beloved dance culture mainstream success. Time to get back to nurturing our underground talent pool and creating that quality product that will keep the entire culture pumping. And the DJ we have selected as 1200Dreams DJ of The Year for 2012 is one that has been doing just that for longer than most of the demographic that now knows this culture as EDM have been walking this earth. And who is this mysterious figure? Party people of the world, this years 1200Dreams DJ of The Year is not so mysterious at all. It is none other than the legend, Kerri Chandler.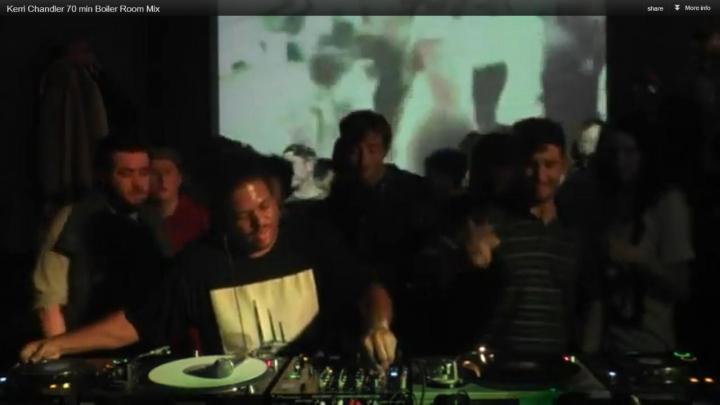 Wait. Kerri Chandler? Hasn't he been around like for ever? Yes and no. Yes, that Kerri Chandler. No, he hasn't been around forever. But he has been here for a long time, relatively speaking of course. Kerri Chandler dropped his first official EP on his own label Express Records in 1987 -it was later signed to Atlantic Record and re-released in 91. This was the period right after House music had taken the underground scenes in New York and Chicago by storm and was making its way across the Atlantic to Europe. Chandler's releases during this time, most notably his two 1992 EP's 'A Basement, Redlight and A Feeling' and 'Panic,' and 1993's 'Atmosphere' EP, would go on to not only establish him as a legitimate force in the new genre, but to propel House music's reach throughout the globe. He has been going at it non-stop ever since. Fact is, as I wrote in 2010 when we featured him as DJ of The Week, if I were to list all of his work, "I could be at this a very long time." Chandler has released countless hits over the years – he never seems to take a break. The man is a workhorse. Yet, this is why some people might not understand this decision. I've heard the argument that despite his years in the game, he hasn't veered very far from his Deep House roots. That he has always remained steadfastly loyal to that 4/4 beat. So, the question remains, why Chandler? Why now?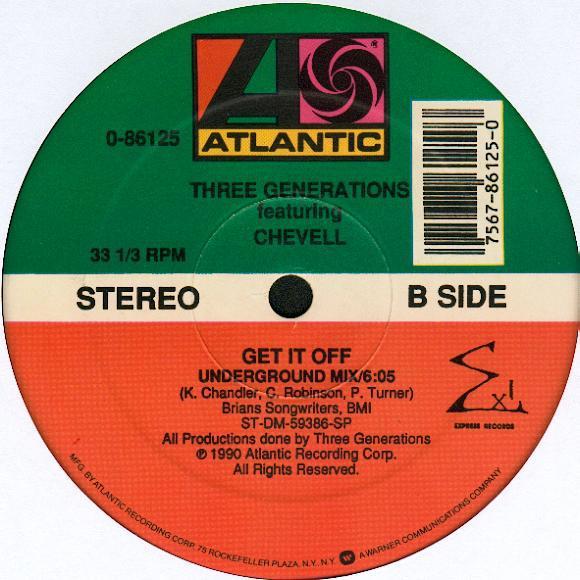 Obviously, we thought long and hard about this, we talked and debated, and mulled it over some more. And not because we doubted his accomplishments this year either. Frankly, we don't want to come off as a site catering to House music's grown folk. But, we also don't want to pick someone just because they have a lot of hits on the radio. Just because they are the flavor of the moment. We aim to strike a balance between the underground and the mainstream and quite frankly that's hard. But as we began to consider this years selection, two things jumped out at me personally.
One is that the quality of the dance music being represented on Top 40 radio is pretty damn good. Yes, there is plenty of crap on the radio, but there's a lot of good product out there too. Most purists, young and old, fail to realize that much of what we are hearing on the radio now is very similar to the music we were listening to at raves 15-20 years ago. When my lady is fist pumping to Calvin Harris' remix of Rihanna's 'Where Have You Been" which sounds like something I would've been tripping out to at said rave -which would end up being shut down by an army of cops- I see it as progress.
The second thing that stood out for me is that whether they are veteran underground DJs or the newly minted DJ rock stars, when you look into their history or ask them directly, invariably many of them cite Kerri Chandler as not just one of their influences but their top influence period. And lovingly so I might add. The way people talk about their appreciation for this man, for his productions, his musical talent, his ability to take something as simple as that 4/4 beat and infuse it with such soul, is expressed with so much sentimentality that it makes you want to walk behind the DJ booth where he is in the middle of a set and give him a big hug.
Sentimentality aside, the fact is that Chandler is a supremely talented individual. His mixes are works of art. You can listen to them over and over and still not know when he transitions from one song to the next. In fact, his mixes are more like one long song than a collection of them. Of course, this is what a DJ is supposed to do, to take you on a journey, but to say Chandler does this supremely well is an understatement of grand proportions.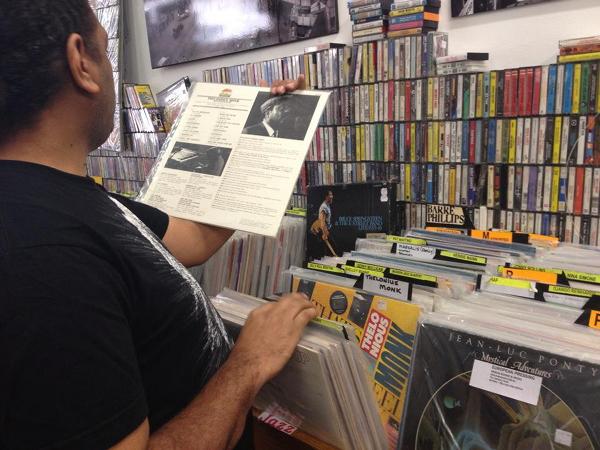 Chandler also he had a phenomenal year. As stated earlier, he is a work horse, consistently working and contributing to the scene. This year proved no different as he released, remixed, or had work featured on upwards of 50 releases. In just the last 30 days he has provided productions for three new compilations to hit the market. Finest NY House 2012, King Street Sounds Reformed Classics and Azuli Presents Miami 2006. And his touring schedule is simply outstanding, seemingly on a different continent almost every nite. He is currently rocking out Australia where he will be wrapping up the year with a big New Years Eve bash.
All the while Chandler remains humble. Humble enough to keep up with his fans using all the new razzle dazzle social media tools at our disposal. He is consistently communicating with fans, posing them questions, providing a first person view of his record-hunting adventures around the globe, and of course sharing his nitely exploits at the worlds best clubs. This might seem like run of the mill stuff these days, but it is something that should not be overlooked, especially when it's someone who is practically royalty.
If none of this answers the question as to why Chandler, then I don't know what will. But one thing I do know is that no matter how big dance music becomes or whether it crashes and burns, you can count on Chandler to be right there sustaining the culture from deep within, inspiring legions of fans and future talent for years.
Simply put, if you want to know where you're headed, you need to know where you come from. And Kerri Chandler is right there, with his finger on the pulse that started it all.
Kerri Chandler | XYST | One on One Interview
Kerri Chandler | XYST | One on One Interview from XYST on Vimeo.