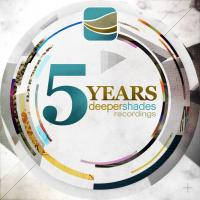 NEW MUSIC: 5 Years Deeper Shades Recordings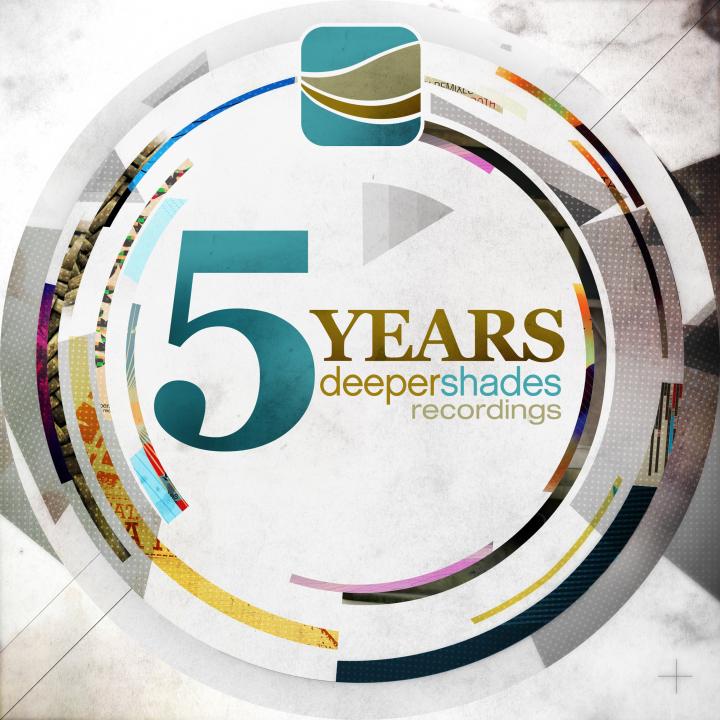 I tried to skip through all the songs on this compilation. That's usually how I get a feel for the music that's presented on any album. The first ten seconds say a lot about a song. It's the song's handshake. Strong and bold usually means I'll listen through the whole song. Weak and flat usually means that I'll get back to it later, or never. The first song of the 5 Years Deeper Shades Recordings Compilation, Spirit (Special Edit), played three times before I realized it was on repeat. This Exclusive cut primes for the rest of the offerings in this digital compilation, you can get a preview and pre-order here. World wide release is set for on December 13, 2013.
Lars Behrenroth has never been shy about taking chances with music. As a matter of fact, it's one of the best qualities of the label he founded in 2008, Deeper Shades Recordings. Behrenroth will take what you think you know about music, twist it, fold it, bend it, turn it inside out and then he'll show you what it sounds like in his head. 5 Years Deeper Shades Recordings include past releases mixed with previously unheard and never available remixes and original tracks.
I took three days to listen through the music. And when I say listen, I mean dissect. There's a dramatic difference when you hear songs versus listening to music. Let me put this disclaimer upfront: If you aren't prepared to listen to this music, stop here and walk away. Not one note on this album is for the "fluff " crowd. If you don't understand "Deeper Shades of House" this is not for you.
Now that you've been properly warned, and you're still reading, let's have some fun. Not a single one of the 31 songs (YES! Thirty-one – UNHEARD of!) in this offering starts off with your basic flat line intro. Each one is a personalized journey from beginning to end (unless you leave it on repeat). I skimmed through the titles before hitting play and when I saw that such producers as Salvatore Agrosi, Gil Tamazyan, Pedro Pereira, Sinan Baymak, Marco Fracasso, Fabio Genito, Tshepo, Chris Nokeri (DJ Mtshepang), Lulama Mbonambi (Lulama), Tshepiso Katausha (Tshepside), Jose Marquez, Ezel, Joe DiPadova, Rafael Moraes, Pablo Fierro and Tony Loreto were on this compilation, I knew that every shade of Deep House was being represented. By the time I got to "Vision" I wanted to scream just like in the song… but, I digress. Let me begin from the jump off.
The opening track, Spirit, is one of those songs that stop you in your tracks. It pulls you into the imagery the minimal deep sounds to create a world within the sounds (cheering crowd included). Each song after is a graceful representation of the no-nonsense approach that Deeper Shades Recordings has about its releases. Releases like Gyasi's 'The Dance', Rocco's 'Saharien Child', Liquideep's 'Feel It', Gil Tamazyan's 'Neotek', Fabio Genito's 'Papawenda' and many other songs included in this selection have been played and charted worldwide by DJs such as Larry Heard, Osunlade, Jimpster, Atjazz, Vinny Da Vinci, Cajmere, DJ Spinna, Karizma, Mousse T, Charles Webster, Joey Negro, DJ Spen, Ian Pooley, Louie Vega, Boddhi Satva, and the list goes on.
Each song offers something unique, an opportunity to see the shades of the producers mind while allowing you to weave your own journey from 'Message to the People', 'Consciousness', 'Walk a Mile' and on to the incredible instrumental of 'So Far Away', on to 'Deep Abyss', 'Happy Days', 'Cloud Nine' leaving 'Without You' to round out the completeness of this package.
Having been a long time follower of Lars Behrenroth, recently featured as DJ of the Week, I can say with absolute certainty that, if you're serious about your music, this is a package that you cannot deny yourself.
The only way to get a taste of this monster is to click here