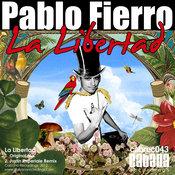 Pablo Fierro Sets You Free With New Release "La Libertad"
The Latin percussion, the snares, the Salsa swing mixed with the soulful undertones in Pablo Fierro's latest single "La Libertad" on Cabana records will carry you from your house to the streets, to the dance floor, and into a dance that celebrates your liberty to be free, free to be you!
This track has this NYLatina saying "wepa" and you will too once you press play on this banger!

Pablo Fierro – La Libertad (Justin Imperiale Remix) by Cabana Recordings
Buy it LEGALLY, here!