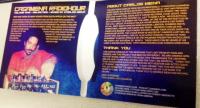 Review: CASAMENA Radio Hour Vol. 1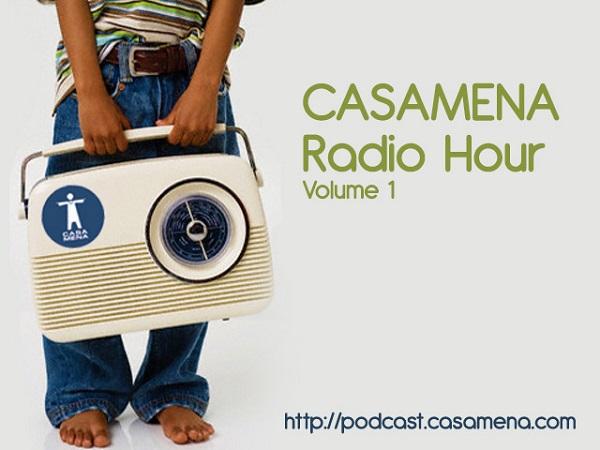 I've been a fan of Carlos Mena (Casamena) for a while; long enough to say I know a little something about what Carlos Mena has shared about his journey in this industry. So, when I received a Facebook message back in December 2012 about ''a double CD of soulful afro-house music for fans and friends of The CASAMENA Radio Hour" I jumped at the chance to have physical product over digital.
The mass email included details on the project and the link to the Kickstarter page, where The CASAMENA Radio Hour Volume 1 could be preordered. I read up on this bold initiative to fund the project before making physical product. Carlos unapologetically stated "If you guys fund it, it will get manufactured. The music is ready to go and the artwork, text and its layout are already underway." Two weeks into the project, it was 50% funded, by the end of December 2012, the project was successfully funded.
The process from inception to completion took six months, with updates provided on a monthly basis. As Carlos explains in Update #5 "As painful as this process has been, we are determined to bring this CD to you in a unique package that you will treasure and will be a true reward for your support that NO ONE ELSE will ever be able to get." He even provides a short video with Adams Gibbons, who was enlisted to execute the vision of creating a hand-made CD package.
With the back end details out of the way: let's talk about the music.
RADIO HOUR PREVIEW

Received just after my return from SWK49 in May 2013, the double CD arrived in a padded mailer with the Ocha Records logo on the upper left of the mailing label, a personal note from Carlos Mena, the AUTOGRAPHED double CD cover gives some information about Carlos Mena, a "Thank you", homage to the talented producers from South Africa featured in the mix and a list of songs and artists. Each song was selected and mixed by Carlos Mena. CD 1 is a DJ mix and CD 2 is a collection of separate tunes from the mix.
The mix opens with Black Motion's "African Salsa" (Sobz Drumatic Mix). I'd like to say it's a warm up, an easing into the mix. No. He starts off pulling you out of wherever you are and waking you up. There's no fine whisper or gentle prodding. It's all drums and movement. From that jump off each song seamlessly flows into the next: Lemon + Herb, Mzee, Kafele feat Eliki, Enawadan, Frank Ocean, Lazaro Galarraga, V Underground feat Andyboi, Nutown Soul, Ezel featTamara Wellons, Wiseman and Paso Doble feat Zano. Carlos even manages to give us a bit of R&B/Hip Hop with Frank Ocean's Super Rich Kids (Yoruba Soul Mix). The mixes selected for this are their own message. Each and every one speaks to the other with a reverence that only the sounds of House Music elicit. Closing the mix with Paso Doble feat Zano "Majestic" (Main Mix) is only fitting. A crown gem for Paso Doble, Zano and Ocha Records, it felt like the perfect finish of a book you just can't put down.
BLACK MOTION
To say this is a "must have" would be redundant. I'm saying it anyway. This is a must have. Carlos Mena is offering a second printing of this Double CD package. Click here for details. In Carlos' very own words: "if finances prohibit it at this time, please at least let your friends know by sharing on Facebook or Twitter" … or 1200dreams.
FRANK OCEAN