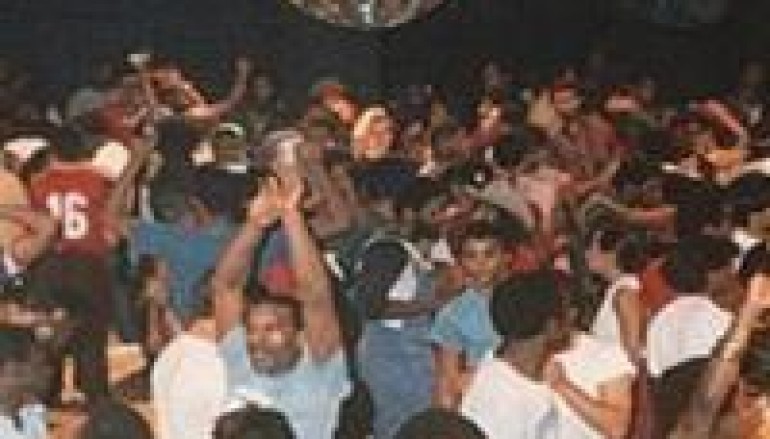 WEEKENDMIX 7.6.12: FROM POP TO UNDERGROUND-FREE FROM HATE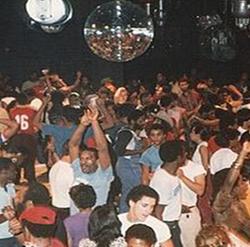 America's Independence day, July 4, was just this past week. As far as holidays go, you can't get more apple pie than that. It's kinda like the pop music of American holidays. Speaking of pop music (like what I did there?), are you sick of this debate between "real" fans and "fake" fans of House music, all the complaining so called true fans are doing about the commercialism the genre is undergoing? Whether you are an old school House head or a new school fan boy, we have a different point of view we want to bring to the table.
See, it's easy to get pissed off at all these fake, bandwagon jumping bodies who pretend to be down only to be cool. But is it worth it? Yes, maybe some are simply looking to fit in, but I argue that the majority might not necessarily be fake as much as exploring, or maybe they just happen to be in the right place at the right time. Regardless, are any of these reasons enough to dismiss them, to hate on them? Besides, who can blame them?
We were all teenagers once, going through each of these phases at one point or another. We have all been vulnerable to influence, following a crowd in order to fit in, or perhaps we were being a little more daring, thinking outside the quickly hardening boxes we or society puts us in beginning at a young age and we lashed out by trying something different. Whatever the root cause, it is at these points in life that we discover new things. This is why, I believe we must be careful when criticizing the hordes of new fans our genre is experiencing. Aside from the fact that this is not what the culture is about to begin with, it actually does more harm than good. If we criticize too much, we risk turning away those who might otherwise transform into real fans.

I propose, that instead of wasting time and energy complaining about fake fans, the commercialization of a genre, even the whitewashing of a culture, that we use the moment to grab the eyes, ears, and hearts of the true fans among the crowd, and lead them deeper into the club, into the rooms that are playing the songs you won't hear on the radio, at the stadiums, or the clubs in Vegas. The underground rooms where they will really learn what the music is all about, its roots, its founding fathers and mothers, the sweat and tears that go into creating it, the true creativity that bubbles underneath the flashy spectacle of it all.
Even then not all will remain. Many will climb back to the surface, hungry for that pop high with no real substance; others may discover something entirely different and go off in another direction entirely, and that's ok. As long as everyone plays their role: artists continue to express to the Gods humanities collective voice through art and song, dancers show us how to shake the demons off, and DJs spin us into worlds of higher consciousness, the culture will thrive.

Regardless of who comes to the party, what matters most at the end of the nite is who is still on the dance floor when the lites come up. When the music stops playing, who takes it with them not only because it's still ringing in their ears but because it's still thumping in their hearts? Focus on these souls and everything will be ok.

The following three mixes represent what we feel someone might go through in their journey from a so called fake fan to a true one. We kick it off with a mix by Brazilian DJ, Robinho consisting of enough dancefloor-ready and pop-friendly tracks to fill a Vegas club on a Wednesday; you can almost hear the girls screaming, "that's my song." Despite the commercial goodies, Robinho manages to wrap it up by going a lil' deeper with some not so familiar tunes, setting the stage for our next selection from Los Angeles DJ, Yung Skeeter. Skeeter keeps the energy high and flowing with a mix of big room bangers but keeps it somewhat familiar with a mix of Hip Hop and R&B diddys that have been given the remix treatment. With Skeeter's mix you can almost sense the real world slowly fade away as the tunes move further away from what you might hear on the radio and into the realm of tunes that require a lil' more delving into the underground, a realm in which our next mix sits comfortably.
Noise Tribe brings us a mix of deep, beautiful, four to the floor grooves void of gimmicks such as never ending crescendos, and of course packing plenty of kick. These are House grooves one must be a true convert to really listen to and appreciate and hopefully by the time they arrive at the stage this mix represents, they'll be thoroughly baptized in the waters of House and a true convert that will stick around way past the expiration date of the current trend.
We hope you dig the musical journey we've presented to you here and more importantly the message. Whether you call it electronic or EDM, the fact is that it all stems from House music, and House music is all about love. So be free from hate, let love reign, and let's all dance together.
DJ Robinho SP – São Paulo, Brazil)
Top List Julho de 2012
Yung Skeeter (LA)
LYFESTYLE NOISE TRIBE (Covilhã, Portugal)

IBIZA GROOVE SESSION VOL: 1