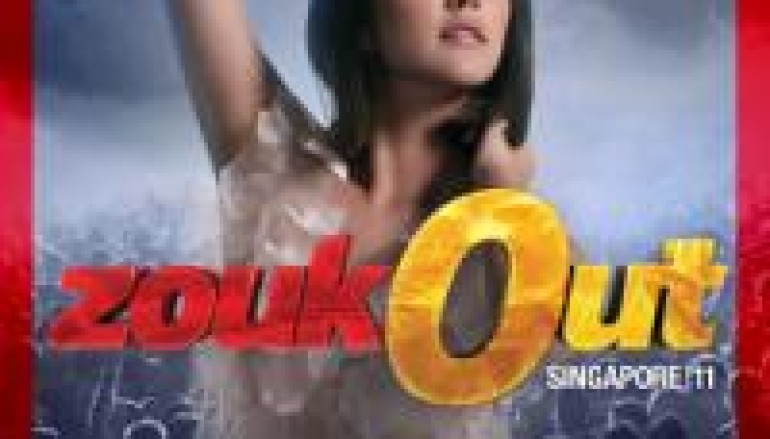 ZoukOut Singapore '11 Is Here Check Out Preview [VIDEO]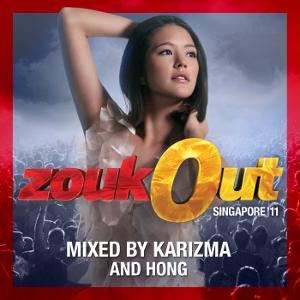 The ZoukOut message is simple: Break away from mundane daily living, leave it all behind and heed the call to become "One World, One Music, One Tribe, One Dance"!
Zouk is a special place, the place that has introduced dance culture to Asia on a huge scale. It's one of the world's first contemporary Super Clubs (established in 1990) and has been nominated by DJ magazine as one of the top 10 clubs in the world, stating: "Zouk is a gob smacking visual feast, it has transcended its origins as one of the coolest clubs and is now one of the most recognisable clubbing brands, full stop".
Without a doubt one of the most eagerly anticipated events associated with Zouk is ZoukOut, an annual beach clubbing festival and the most hedonistic and exciting outdoor event in Asia's clubbing calendar. Tens of thousands flock on a musical pilgrimage each year to share in Zouk's legendary vision and hear a cutting edge line-up worthy of the world's biggest super-festivals.
It's no surprise then, that Zouk have decided to mark the occasion with an official ZoukOut album mixed by a staple of the club line-ups and one of the key artists from this year's festival program; DJ Karizma.
Chopping and changing in his signature style Karizma lets the purist shine though and delivers a mix of straight up house with a nod to the producers closest to him. Osunlade, Atjazz and Spen all feature along with a couple of exclusives from Karizma himself, 'Darqness Part 2' and 'Again'.
The second CD is mixed by Hong, a favourite of the ZOUK residents! His mix pays homage to the biggest tracks from Zouk's dance floor throughout 2011. New Defected signings including tracks from Arthur Baker and Chocolate Puma rub shoulders with Spencers Parkers razor sharp remix of Flowerhead, Tapesh – 7 Minutes and rising star 'Joyce Muniz' with her lo slung remix of Blaze – Lovely Day.
"Zouk is a place I can play with no musical boundaries" states Karizma, "and what you hold in your hand is a musical ride recreating the vibe I feel when I play at ZoukOut".
Released – December 5, 2011
Format – 2 CD / Digital
CD1 Mixed by Karizma
Osunlade Envision
Exist 1Beat 2Feat
Shuya Okino Still In Love
Karizma Outta Control
Muthafunkaz I Miss U (Atjazz Remix)
ATFC The conversation (Saxapella)
Cajmere feat. Dajae Brighter Days (Kaytronik'x Lost Dub)
Richy Pitch Dey Suffer (Kaytronik Suffer Dem Beats Mix)
Karizma Darqness Part 2
Black Rose Anthem
Tony lionni We Should Be Together
KOT feat. April I Need To Love Me (Sandy Rivera's Club Mix)
Karizma Again
Atjazz Chasing
So Phat! A Love Bizzare
Copyright Story Of My Life
Dj Gregory & Gregor Salto Vem Rebola Oh Beat
Dj Gregory & Gregor Salto Canoa
The Believers Who Dares To Believe In Me? (Kaytronik's Believe In Me Mix)
Derrick (DLOW) Singfield Dark Matter
CD2 Mixed by Hong
Blaze Lovelee Dae (Joyce Muniz Remix)
Tapesh & Mark Reeve 7 Minutes
La Fleur Flowerhead (Spencer Parkers Gun For Hire Remix)
Arthur Baker featuring Jimmy Somerville I Believe In Love (Joris Voorn Vocal Mix)
Stefano Noferini Bibong (Original Mix)
Frankie Knuckles presents Director's Cut featuring Jamie Principle I'll Take You There (The Shapeshifters Remix)
Chocolate Puma featuring Colonel Red For Your Love 2011 (Stefano Noferini Remix)
Oliver Klein & Kolombo Gonna Be
Luca Bacchetti & Guti Esa Nena Quiere
Tom De Neef White Isle Memories
René Et Gaston Merluche Ideale
The Normalites The Sun Rising (Pete Gooding Remix)
Arthur Baker featuring Jimmy Somerville I Believe In Love (Jacques Renault Remix)
Buy it LEGALLY here!