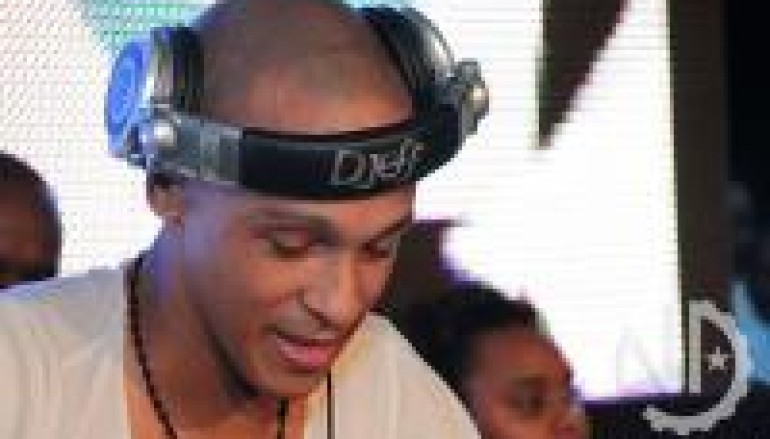 DJ OF THE WEEK 10.28.13: DJEFF AFROZILLA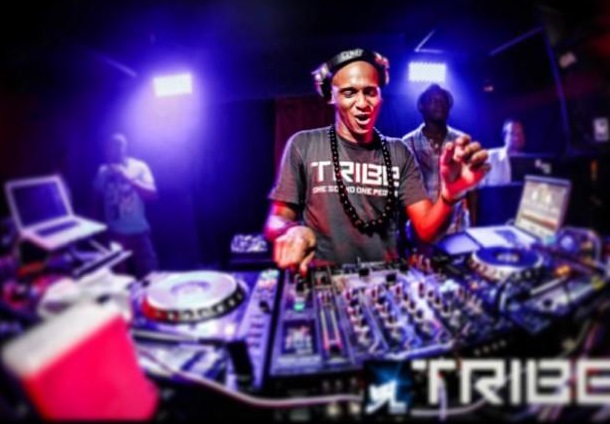 The first thing you notice about this man is how genuine he is. After all, his favorite quote is "Fuck Original Be Genuine". I've had the pleasure of meeting him twice during the Djeff Soldier Ascension World Tour; once in New York when he played at Libation (Ian Friday & Manchild Black – Sullivan Room) and when he played at The Mi Casa es su Casa Season 5 Finale (Playa del Carmen, Mexico).
Djeff, born Tiago Barros, to a Cape-Verdean father and an Angolan mother, was born and raised in Alverca, Portugal in 1984. Growing up in a family with a deep appreciation for music, he was exposed to a diversity of music ranging from Michael Jackson, Europe, Michael Bolton, and Brian Adams, Robin S, Sizequeen, Daft Punk, Armand Van Helden, as well as African artists such as Kassav, Tabanka Jazz, Livity, Grace Evora, Eduardo Paim.
At the tender, formative age of 15, Djeff had his first club experience at Club Bauhaus (Estoril, Portugal). He became fascinated with the DJs mixing skills and did the next natural thing: he acquired his first mixer from a friend and began mixing with two Discmans (remember THOSE?). During his search into learning more about House music, he discovered DJ Erick Morillo, who became an early influence and the DJ he identified with most. Pursuing this passion for music, Djeff took advantage of every opportunity to play at school and family parties.
In 2002, Afrozilla enrolled in a DJ course with DJ Miguel Mateus where he learned how to mix with vinyl and CDs. After completing the course, he was invited to stay on at club Scala to play with resident DJ Miguel Mateus. The offers to play at other clubs soon followed as his knowledge and love of DJing and House Music grew. Throughout this time, he's shared decks with renowned international DJs such as Louie Vega, Boddhi Satva, Ralf Gum, Casamena, Ian Friday, Pete Tha Zouk, Frank Maurel, Rork.
2008 brought Djeff his Graphic Arts & Design degree. With that in hand, he moved to Luanda, Angola, where he currently resides. Still pursuing his love of music, he combined that with the visual medium of Television on TVzimbo, where he hosted his own show, Made in Angola. The weekly show previewed a top 10 video countdown of current national music. He also set his sights on production, with the intention of highlighting his unique African culture. The first outcome of his production efforts, "Canjika", was an edit in collaboration with his friend DJ Silyvi, released in 2010 by Pandora Records. This collaboration led to a partnership between the two, giving way to other edits and increasing production ability.
Kazukuta, Djeff Afrozilla's own label, came into existence in 2011. Kazukuta is an Angolan style of Semba music and described as primarily being Carnival Music. Semba is the predecessor to a variety of music styles originated from Africa, and in understanding Djeff's passion for his roots and music, Kazukuta's vision is to spread positive interactive energy. The first release came in January 2012, Piluka, features Gari Sinedima. This Soulful House single paved the way for ten additional releases on the label to date and collaborations with such labels as United Music Records, Atal, Kings of Groove, Arrecha Records, Herbal 3 Records, Exklusive Records and Tribe Records, with a slew of the International House scene producers and artists.
His October 2013 release on Tribe Records, Soldier Ascension, dropped in the toward the end of the world tour, which took Afrozilla across North America, into Mexico, finishing the month long trek in Haiti. The album features such a diversity of artists, musicians and producers that to categorize the "… sophisticated, cosmopolitan…" style incorporated can barely be contained in the "Afro House" label it's restricted to.
What's next for this artist, DJ, producer, TV personality, amateur photographer, world traveler? Check back soon as we prepare for an exclusive interview with Djeff Afrozilla. In the meantime, click play on the mix, check out the bonus video, and support the artists involved by purchasing the music.
BONUS VIDEO