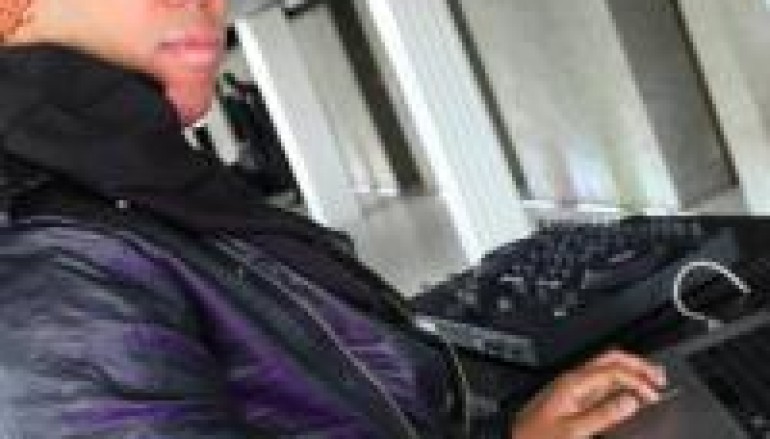 DJ OF THE WEEK 8.19.13: VIKTER DUPLAIX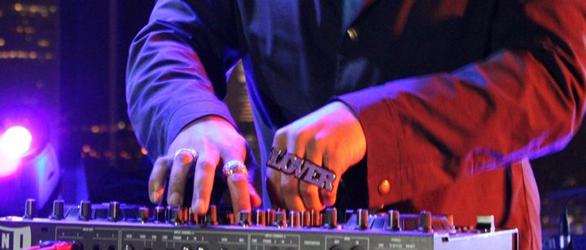 Born in Philadelphia, Vikter Duplaix began his music career early in life by singing in choirs, and right from the start his talent took him to places many twice his age have never been. At just 10 years old Duplaix performed with the Philadelphia Boys Choir for Prince Charles at Windsor Castle. He followed that up with performances for Operatic superstar Luciano Pavarotti and Soul crooner Teddy Pendergrass. Not a bad start at all.
Inspired, motivated, and eager to continue, Duplaix didn't wait to finish high school and go off to college to learn the ins and outs of the music biz, he went straight to the local studios looking for work. It wasn't long before he was making beats for local Hip Hop artists and making a name for himself. It was during this time that he struck up a relationship with two local artists who would go on to hit the big time with a hit album. The duo was Jazzy Jeff & The Fresh Prince. When Jazzy Jeff returned to the city of brotherly love as a star with plans to set up his own studio he tapped Duplaix to help him do it.
The next few years were a whirlwind of meeting influential industry heavyweights, constant growth, and work, lots and lots of work. Beginning at Philadelphia International Records, run by Kenny Gamble, he had the chance to work with acts such as Phyllis Hyman and Billy Paul. Vikter then teamed up with James Poyser and formed the Philly's Axis Music Group and the writing/production duo went on to work on records by Earth, Wind, and Fire, Erykah Badu, Common, Bilal, Jamiroquai, Me'Shell Ndegéocello, Jazzanova, EstheroEric, Musiq, Gilles Peterson, Jaguar Wright, among others. Suffice it to say, Duplaix became an industry heavyweight in his own right.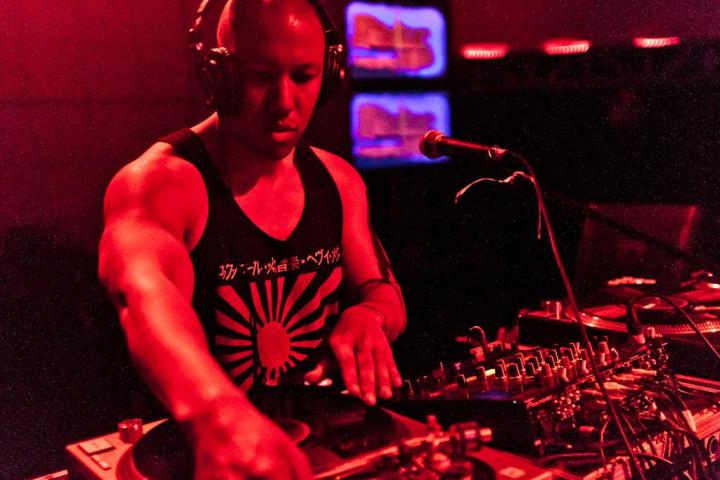 You'd think as an established producer, songwriter, and business man one could just ride that wave for a few years and keep it at that, but not Vikter Duplaix. Always looking to grow and expand his repertoire he kept looking for new avenues and eventually fell in love with the art of DJing. Inspired by King Britt, another big name from Philadelphia, Duplaix took up the craft and set out to master it like he had done all his other endeavors. It wasn't long before he was featured on a deep house track produced by King Britt titled 'Swell'. The track was the first to feature Duplaix's vocals, but it was his next track, that would really introduce his voice and his name to the world. And it was almost by accident.
Wanting to test out a new studio he had set up with Poyser, the two recorded the track, with Duplaix on vocals thinking it wouldn't go much further than that. Well, they liked what they heard and so did Louie Vega and company who would go on to release it on his own imprint MAW records. The track titled 'Messages' went on to be an underground hit and eventually lead to Duplaix releasing his first album.
Titled 'International Affairs,' this was the breakthrough album in which Duplaix got to really show off his vocal chops and his beat making and production skills to the world for himself and not as a faceless for-hire producer. Featuring cuts such as 'Lust For Life,' 'Looking For Love,' 'Tropical Girl,' and more, the album is a pure gem. Do yourself a favor and strap on your headphones and press play on this album; twelve years after it's original release and it not only holds up incredibly well, it is still ahead of its time.
Fast forward and three additional albums later -his fifth titled 'Lovemachine' is set to drop on August 30-, a GRAMMY nomination for 2008's 'Make A Baby' for Best Urban/Alternative Performance, his work as a trustee and former Vice-President of the Los Angeles Chapter of The Recording Academy (The GRAMMYs), his constant advocacy for music education in public schools, his work as a promoter with three exquisite events: Kiss-n-Grind, Textures, and Suite Seduction all of which attract the biggest names in the industry, and the countless babies that I am sure have been made to his music, and well, to simply label Duplaix as a DJ would be a gross understatement. Yet, in case it is not clearly evident in the way he approaches his work behind the decks, Duplaix has a real passion for the craft of DJing. This is why we take pride in knowing he has not only joined the DJ ranks, but is an exceptionally gifted and upstanding one, and why we take even more pride in naming him DJ of the Week.