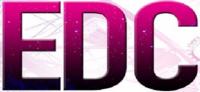 EDC: It's Not Just A Place Where Idiots OD On Molly

Electric Daisy Carnival has had their share of controversy since its inception, and their main stage lineups usually make long time house music fans cringe with disappointment. However, it's the AFTER PARTIES at EDC that feature the real talent; acts like Jazzy Jeff, Art Department, Eats Everything, Green Velvet, Kill Frenzy, and MK played some of the illest 'industry only' after parties in EDC history.
These are the parties attended by the folks who work behind the scenes, the people who came up listening to the likes of Frankie Knuckles, David Morales, Little Louie Vega and the proper house legends that built this entire 'electronic dance music' world that we're living in today.
The fresh out the box newbie clubber may be brainwashed into buying the new Avicii album on iTunes, and while Deadmau5 fans are busy constructing cardboard mouse head masks, the number of actual serious house music fans is growing each and every day.
It's just a natural progression that will take place in maybe 1 out of every 100 festival go-ers; some will actually want to hear 4 on the floor beats with more substance than what Afrojack has to offer, with more soul than someone like Bassnectar can give them, and more of a pure house vibe than someone like Steve Aoki will ever be able to give them.
So, if you're a house fan and you're reading this, it is up to YOU to help the next generation of house heads become more knowledgable as to what is actually good music and what is crap. And to help you, here is a list of the hottest cuts that were played at this year's EDC after parties by people like MK, Art Department, Eats Everything, Green Velvet, and Kill Frenzy.
Want to support the real underground? Then if you want any of these songs in your collection, buy them by clicking the song title.
1. Frankie Knuckles, Eric Kupper & Kenny Summit – Brawls Deep (coming soon)