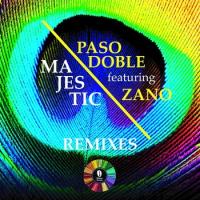 NEW MUSIC: Ocha Records – Majestic Remixes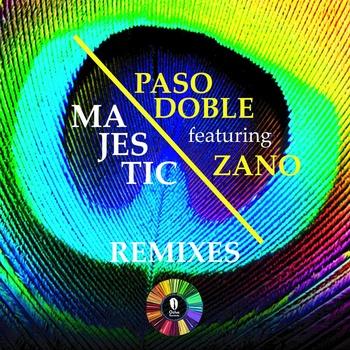 As if one of my favorite songs could get any better, Ocha Records breaks out a stunning 7 track album of Paso Doble's Majestic, featuring the vocals of Zano.
Originally released on Ocha Records in February 2013, the first go around hit the airwaves with a single voice mix and an instrumental. The stylized video was released two months ahead of the song dropping on the Ocha Records Music Store site and Traxsource, fueling the anticipation of this collaboration.
The Majestic Remixes (incl. Osunlade remix) is now in pre-release at the Ocha Records Digital Music Store and Osunlade, Ezel, Sobz, Zulumafia and Dimkal give their offerings on this seductive and positive message of love.
Ezel's mix, true to his style, builds elements from the original that showcase the depth of production. Osulnade's Yoruba Soul Mix showcases Zano's vocals, with a chant like quality that's almost hypnotic. Sobz' Drumatic Soul Mix, while staying true to the original, adds a subtle dimension to the seduction of Paso Doble's production. Sobz' Drumatic Reprise brings those seductive rhythms to a darker place, reaching beyond and pulling deeper through a deliberately slowed bassline. Zulumafia's Local Soul Mix gives us a light hearted translation, while Zulumafia's Love Soul mix gives us a jazzy mix with a lovely piano intro. Dimkal's Vocal Mix takes on a funky organ vibe that's sure to get everyone bouncing.
Neither Paso Doble (Melomania Records) or Carlos Mena (Casamena, Ocha Records) are afraid to take chances when it comes to music. Both have managed to rack up more hits than misses with that philosophy. This package is solidly in the first category.
Support the artists involved, purchase Majestic Remixes while it's still in pre-release.